Patent System Gone Crazy: Patents on Paris Hilton's Hair, Thanks to Maximalists
Dr. Roy Schestowitz

2010-10-05 09:31:46 UTC
Modified: 2010-10-05 09:31:46 UTC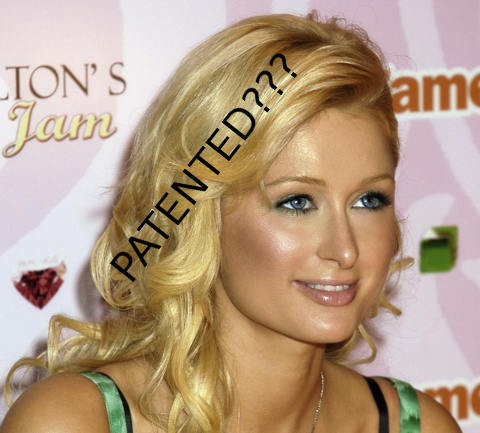 Summary: New evidence which shows increased opposition to some software patents and bizarre turns taken by the patent system when lawyers are put in charge
THE FFII's president shares what he labelled "EFF letter to the US Supreme Court [PDF] about software patents and binaries as prior art" (the latter is humour).
For those who missed the context of it, the EFF supports an attempt by Microsoft to simplify re-examination/invalidation of software patents. Microsoft wants this not because it's suddenly against software patents but because
just like Apple
it is being hit by some of them (i4i in this case is a key driver).
"Patent Lawsuit Fight Over Who Has The Right To Sell Paris Hilton Hair Extensions" was en eye-catching headline from
TechDirt
, which
says that even parts of people's body (or imitations of those) can not be 'protected' by patent monopolies
, or at least asserted as such.
So, when another firm came along, named HairTech Int'l, and started selling hair extensions to make your hair look like Paris Hilton's, Celebrity Signatures got angry and threatened to sue. After being told that HairTech was no longer making the product, it backed off, but upon learning that the Paris Hilton extensions were back on the market, it called up the patent attorneys and filed a lawsuit.
Additional patent propaganda and revisionism are now being used to pretend that patents are a crucial part of one's business; not surprisingly, the source of this claim is a patent licensing firm, whose argument
TechDirt
has just debunked
:
Hank Northhaft is the CEO of a patent licensing firm. He likes to claim that he's the CEO of a technology miniaturization firm, but the majority of the company's actual revenue comes from patent licensing, not actual product sales. He's got a book coming out next year that's all about making it even easier and cheaper to get patents, which he insists will create hundreds of thousands, if not millions, of new jobs, and has been making the rounds writing opinion pieces for various publications pitching this plan. Unfortunately, each of his opinion pieces seems to rewrite history or misinterpret studies to make his argument. Frankly, that's pretty sad.
The patent system is broken and evidence is abundant.
⬆