Patents Are a Loser's Game
Dr. Roy Schestowitz

2011-01-18 06:13:09 UTC
Modified: 2011-01-18 06:13:09 UTC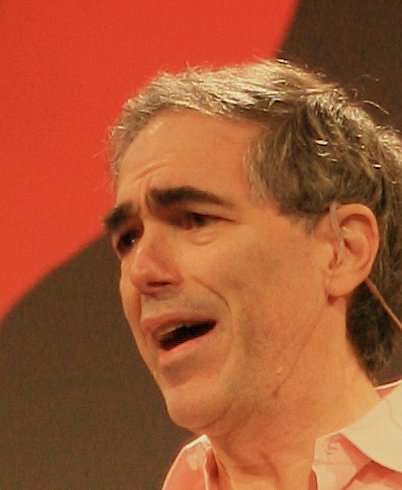 Photo by Steve Jurvetson from Menlo Park, USA
Summary: Examples of former innovators who simply perish and then become patent trolls that harm the industry and add nothing to it
OCCASIONALLY we give examples to show who is exploiting the patent system. People who once had companies use them as a safety net and large companies use them as some sort of negotiation tools and 'insurance policies'. Forgotten in the process are matters like documentation and innovation. The patent system has not been about anything fruitful for quite some time now.
As this
new item
shows, people who used to actually make something are now just a patent (or several patents) with one man (or more) sort of 'around' it. Jay S. Walker is a recent example of it [
1
,
2
,
3
]. Once a real developer of something, Walker devolved to end up as a major nuisance and become a patent troll. He uses some shell called Walker Digital to not do anything digital but instead to sue companies (using analogue papers). Here is what
TechCrunch
has to say about it
:
Walker Digital, the "invention company" founded by Priceline.com co-inventor Jay S. Walker, isn't just suing Facebook, he's also trying to take on some giant game publishers.

More specifically, Walker Digital has just filed a patent infringement lawsuit against Zynga, Activision and the latter's subsidiary Blizzard Entertainment.

As you can see in the complaint embedded below, the patent-in-suit is U.S. patent no. 6,425,828, which was issued on July 30, 2002. The patent is entitled 'DATABASE DRIVEN ONLINE DISTRIBUTED TOURNAMENT SYSTEM'.
"One patent troll sent reportedly sent such threat letters to 75,000 companies," says
this document
(in page 4) recently found/highlighted by the FFII's president. When that's the business model, no wonder the patent system gets so paralysed.
Over at
Identi.ca
, Silner says: "I'll make a wild and woolly 50 year prediction. Eventually, patents will be the undoing of the Western world" (Asia uses patents differently).
⬆