Patent Bullies Watch: Jay Walker, Wi-Lan, Intel-Nvidia
Dr. Roy Schestowitz

2010-12-04 15:09:32 UTC
Modified: 2010-12-04 15:09:32 UTC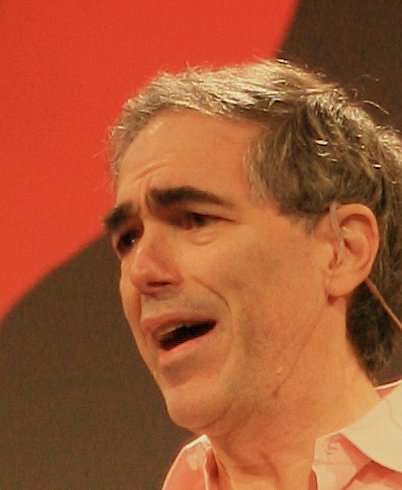 Photo by Steve Jurvetson from Menlo Park, USA
Summary: A look at some of the industry's agitators, who are using patents to impede progress rather than actually develop
●
Priceline Founder Jay Walker Now Files Patent Suits For A Living
We haven't heard much from Jay Walker since he left the name-your-own-price travel website Priceline.com in 2000, after its stock slid from $162 to next to nothing in the dot-com bust. Now Walker Digital, the company he founded and still runs, has sued Facebook, claiming that he invented the concept of privacy-protected "friending" that underpins the social network. It's the fourth patent suit Walker has filed in a bit over a year, and his boldest claim yet.

Walker began diving into the patent-litigation world about a year ago, when he sued Microsoft (NSDQ: MSFT), Dell and HP (NYSE: HPQ), saying that Microsoft Word infringes another of his patents, which covers searching the internet without closing the word-processor. He then sued Capital One, claiming the credit-card issuer violated two of his patents that cover "customizable credit accounts." That lawsuit has already been thrown out by a Virginia judge, but Walker is appealing.
●
Wi-Lan Just Keeps On Suing; Says Cable Modems Infringe Its Patents Too
(Wi-Lan is a "technology licensing firm")
Wi-Lan really is the patent troll that just keeps on suing. You may recall that the company -- which once was an operating company that totally failed in the market, because it was unable to execute -- has since become one of the nastier patent trolls out there, suing everyone it possibly can. Years back, it claimed that it had patents that covered the basics behind WiFi. After that, it claimed patents on mobile broadband offerings, like WiMax. It's also sued over patents on mobile devices and near-field Bluetooth technology.
●
Wi-Lan sues Comcast, Time Warner Cable, Charter
Technology licensing firm Wi-Lan Inc said it has initiated a patent infringement litigation against Comcast Corp, Time Warner Cable Inc, and Charter Communications in a U.S. federal court.
●
Intel and Nvidia will settle a patent case