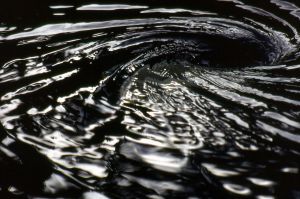 Summary: Now that Novell is circling down the drain, many clients may move to Red Hat and Novell responds with biased 'surveys' (sponsored)
NOVELL. What do people think when they hear about "Novell" the company? And what does the Free/open source community think about in relation to Novell? Well, people generally know that Novell is being sold because it's on TV. It's not just technologists who know this. Here are 5 examples that we found in the end of November in order to show video coverage of the AttachMSFT [sic] deal:
Example #1
Example #2
Example #3
Example #4
Example #5
Novell is basically hanging. Who would want to buy GNU/Linux with a support contract from some company whose future is so uncertain? The answer is, numbers have shown that fewer and fewer companies chose to go that way, even before Novell announced that it would be sold
*
. Novell is now
going back to the firm it cooperated with some years ago
, Lighthouse, in order to
make up another self-promotional press release
.
The study by Lighthouse R&D published in 2010 gathered the opinions of technical personnel at companies who have used Linux support services provided by Novell, Oracle or Red Hat within the past 12 months.
This press release belittles Red Hat based on output of a so-called 'research' firm which Novell funded. Novell is just 'pulling a Microsoft' again and to exacerbate matters,
Mono
is now being used as a tool of leverage at Ubuntu's and others' expense because only Novell (plus few others) is supported by the
preview of Mono 2.10
, which Microsoft MVP de Icaza promoted along with
other Microsoft-oriented junk
.
Andrew has just released the packages for our first preview of Mono 2.10, we published sources and packages for SLES, OpenSUSE, RHEL, Windows and MacOS X here
Windows and Mac OS X come well before a lot of GNU/Linux distributions. One has to remember that
Mono is about advancing C#/.NET, it's not about GNU/Linux
. That is how pathetic Novell has become and
"OMG!"-branded sites
cannot do enough to give an impression that Novell is committed to software freedom. As long as Microsoft pays Novell, it is obvious whose agenda gets served.
⬆
___
*
GroupWise customers also move away (we gave quite a few examples recently, as many seem to be migrating to Microsoft or
to Google
). Some
instructional videos
about GroupWise seem like a waste of time and the
Teaming/Vibe promotion in YouTube
is too optimistic given the imminent passage of keys to AttachMSFT. This recent
French video (Novell partner SUPINFO)
is a token of how things used to be before Novell bit the dust and executives fled the company.