Monofree Helps Remove and Block Mono, Just Like Mononono
Dr. Roy Schestowitz

2011-01-20 20:57:35 UTC
Modified: 2011-01-20 20:57:35 UTC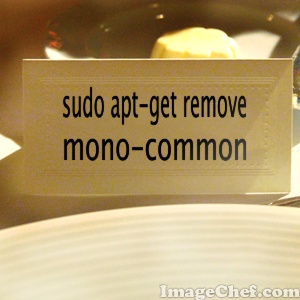 Summary: Guy Van Sanden releases Monofree to help address the 'Microsoftification' of GNU/Linux
Mono boosters have been agitating this Web site (and your truly) quite a lot recently. They must be worried or scared. It is with great pleasure that we announce the release of Monofree, going back just a few hours:
A while back, I wrote a post on how to clean mono from your system, my information was gathered from blogs arround the net.

But that information was quite outdated and a lot of it did not apply to mono 2.0 which is in Ubuntu now. I also recommended mononono to prevent mono from being pushed back on your system, but that too is outdated.

That's why I used the list of low-level packages Jo Shields pointed out to create my own version of mononono called monofree that will clean Mono 2.0 and it's applicaions from your system.
This is the type of software that Ubuntu should have installed by default in 11.04. It's what
Jeremy Allison has suggested
.
⬆