New Allegations of "Fraud" Around Gates Foundation Funding
Dr. Roy Schestowitz

2011-01-24 17:27:10 UTC
Modified: 2011-01-24 17:27:10 UTC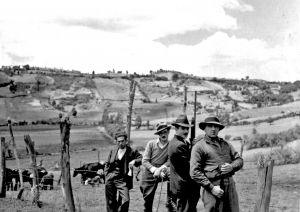 Summary: "Fraud plagues global health fund" and Techrights is not surprised
WELL, obviously not enough news outlets have been bought by the Gates Foundation, which loves to pay them millions of dollars to just say a lot of nice things about the Gates family and its investments. Based on this new article mailed to us this afternoon by an esteemed European activist, not only Bono's charity turns out to be somewhat of a sham. Those lobbying campaigns from Bill, where he requests patent payments from governments (i.e. taxpayers) to pharmaceutical giants he has vested interests in, turn out not to be so effective:


A $21.7 billion development fund backed by celebrities and hailed as an alternative to the bureaucracy of the United Nations sees as much as two-thirds of some grants eaten up by corruption, The Associated Press has learned.

Much of the money is accounted for with forged documents or improper bookkeeping, indicating it was pocketed, investigators for the Global Fund to Fight AIDS, Tuberculosis and Malaria say. Donated prescription drugs wind up being sold on the black market.

The fund's newly reinforced inspector general's office, which uncovered the corruption, can't give an overall accounting because it has examined only a tiny fraction of the $10 billion that the fund has spent since its creation in 2002. But the levels of corruption in the grants they have audited so far are astonishing.
This article mentions "(Product) Red", which is sentimental blackmail that's intended to sell more Microsoft products. We wrote about this several times before,
going as far back as 2008
.
⬆