Apple Harms Not Only Customers But Also Students in Schools That Impose/Require Apple Products
Dr. Roy Schestowitz

2011-01-24 17:52:19 UTC
Modified: 2011-01-24 17:52:19 UTC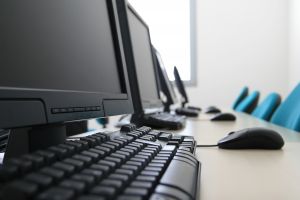 Summary: Cult mentality harms not just people who choose to be part of it but also students who merely go to school and have it enforced upon them
THE company which takes regular PCs, puts a new logo and restrictions on them, and then overcharges for the outcome should not have been too much of a threat. As long as people were not forced to buy Apple (many are forced to buy Windows along with any new PCs), then the harm is limited to self-inflicted punishment by the gullible customers. Punishment? Yes, punishment indeed. From the original report:
CONTROL FREAK FIRM Apple doesn't want owners of its precious Iphone 4 to fiddle with their internals, so it is locking the devices shut with oddly headed screws.

Some Americans who have sent in their devices for repair will not be able to open them up in the future, said repair firm Ifixit. This is because Apple, in a move that some would describe as breathtakingly arrogant and sneaky, is switching the screws for tamper-proof ones.
Who would choose this type of treatment and even pay a premium for it?
To quote an opinion on the above, Apple is
"Screwing the Customer"
:
The latest issue is screws on the iPhone. Apple is swapping screws to a kind not used by anyone else to prevent tampering like changing batteries. They are even doing it on devices sent in for repair. They are doing it on some new manufacturing.
Now, one would say, "just avoid Apple." But what happens when one goes to a school that
"requires students to own iPad"
(requiring particular hardware, not just software)? Yes, that's what the new headline says:
It's something many children have begged their parents for. Now, one Tennessee private school is requiring all fourth through 12th grade students to have an Apple i-Pad for classes next year.
As stated at the beginning, the
hypePad
is regular hardware with an Apple branding and a lot restrictions on top. People are being overcharged since advertising had them believe that they are better than everyone else because of some logo. What kind of lessons are schools giving here? Apple's gadgets and accessories do not belong in the classroom; as Albert Einstein once said, "[t]he only thing that interferes with my learning is my education." Well, in this case, the only thing that can interfere with children's learning is a toy that promotes artificial scarcity and limitation while stifling -- by design -- the act of sharing. People who fail to share often perish in science.
⬆