Attachmate Lets Novell Products Rot
Dr. Roy Schestowitz

2011-08-28 12:43:25 UTC
Modified: 2011-08-28 12:43:25 UTC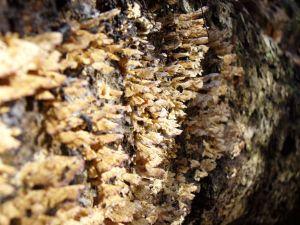 Summary: A long look at the past week's news confirms a trend involving the collapse of Novell's products, staff, and clients base
Attachmate never promised much to Novell staff. A lot of the staff got laid off and many others -- managers included -- moved on in their careers. In the news these days we continue to spot former Novell staff like this one and this other bunch including Stafford Massie. Rather than help Microsoft's slave, Novell, they actually do something better somewhere else.
Based on
this article
, "Ivancic said that prior to the acquisition, Novell products competed with each other for resources, leaving legacy applications like GroupWise and NetWare in the cold."
Well, they still
are
"in the cold." We heard nothing about GroupWise from Attachmate. In fact, GroupWise has just been dumped again,
this time in District 719
. To quote:


The District 719 School Board approved a $160,849 multi-part project to update the district's current systems. The initiative includes upgrading the district server infrastructure, migrating email service to Microsoft Outlook from Novell GroupWise and developing a hosted archive for correspondence and e-mail communication.
So Microsoft benefits, as usual.
"Attachmate has also officially killed some Novell products other than Mono."GroupWise is generally dying and even its key staff has been leaving. As one new article puts it, "Canada currently uses three different email platforms: 80% of departments use Microsoft Outlook, 15% use Lotus Notes, and 5% use Novell Groupwise. As a result, departments have adopted a variety of email rules and practices, which results in duplication of effort and less secure email, the government noted."

Attachmate has also officially killed some Novell products other than Mono. But someone ends up promoting Vibe even after it's officially dead. It makes no sense.

Attachmate has been replacing many Novell managers with some of its own people. Here is another shuffle:


After the take-over of Novell in April, the Attachmate Group shuffled a number of its high profile executive roles, including the appointment of former NZ general manager, Boris Ivancic to vice-president and general manager of Asia-Pacific.
According to
this article from the UK
, "Almost four months after its acquisition by Attachmate Group, Novell's EMEA channel chief has opened up about the vendor's vision for its indirect channel." It is funny to see him act like a PR person, whose claims of success are very hard to ingest. Attachmate has basically done just about nothing to help Novell's products. It's not clear why Attachmate bought Novell in the first place; maybe someone just needed to take the non-patents part of Novell (the patents went to Microsoft) and do the least possible with it (as that competes against Microsoft). Who benefits from this? Surely not Attachmate. Remember
who funded this acquisition
.
⬆