Microsoft-Led Nokia is Confirmed to be Already Extorting Android/Linux
Dr. Roy Schestowitz

2012-07-05 16:33:21 UTC
Modified: 2012-07-05 16:33:21 UTC
Plan P[atents]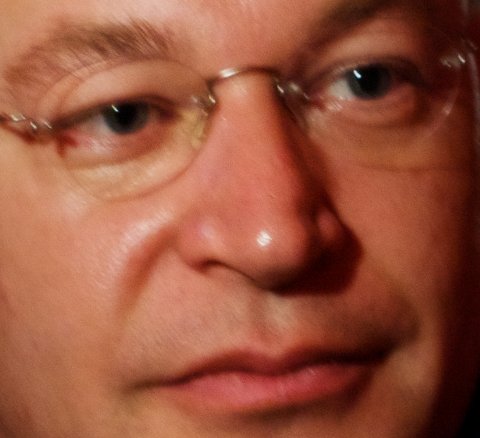 Photo by Luca Sartoni
Summary: Apple continues its embargo assault on Android while the Elop-occupied Nokia pressures companies to pay Android 'protection money'
THE FIRST thing we wrote when Microsoft and Nokia signed a deal is that patents would be the major issue, not necessarily by proxy. The duopoly is trying to make Android "illegal" (banned or taxed) and everything we have seen so far confirms this.
Apple is
banning Android devices
using poor judgment from Mr. Koh
, but Apple is
not succeeding against everything
it tries to ban:
HTC Corp. (2498) can continue to bring its newest smartphones into the U.S. while a trade agency investigates whether the phones violate an order that the Taiwanese company stop infringing an Apple Inc. (AAPL) patent.

The U.S. International Trade Commission yesterday instituted an investigation into Apple's claim that HTC continues to infringe a patent in violation of an order issued in December. The agency denied an emergency request to have the HTC phones, including the One X and EVO 4G LTE, detained at the U.S. border. Notice was posted on the agency's electronic docket.
HTC was the first victim of Apple (
that was more than 2 years ago
). Some former Microsoft staff
remarks on this ruling
:
HTC has won a U.K. High Court case after a judge said that the Taiwanese smartphone maker has not infringed four of Apple's European-held patents.

However, Judge Christopher Floyd said that three of the four patents were invalid, according to Bloomberg.
HTC's upper hand is
celebrated
by Pamela Jones at
Groklaw
:
So maybe in time, reason will prevail. But probably not initiated by Apple, as I'll show what they've been up to after the dismissal, according to Judge Posner, who was not amused. Or maybe he was. I am.
Google is
trying
to dodge bans by modifying its products:
Google Pushes Galaxy Nexus Update To Circumvent Ban



Google has stopped selling Galaxy Nexus device from Google Play Store as Apple deposits around $96 million bond demanded by the court in a controversial decision. The reason of why the sale of the devices has been halted is unknown, as Google has not released any statement. What it does mean is US citizens can no longer buy the device from Google Play Store.

However, Google and Samsung are working on circumventing the ban. Google will be pushing an OTA update which will limit the search functionality to web and remove the ability to search local content, emails, apps etc. Voice search will also meet similar fate. It is ironic that Google is a pioneer in search technologies and just because the company stayed away from patenting every stupid process, and Apple did, it is suffering.
Most importantly, however, we finally have confirmation that Nokia is not just
scaring Android behind the scenes
; now
it's public
:
Thanks to the flawed patent system, you can't innovate without stepping on someone's patents. Nexus 7, the most awaited device has barely been launched and Nokia claims that it infringes upon its 'standard essential patents'.
Here is
the cited source
:
THE GOOGLE NEXUS 7 is already in hot water, as Nokia claims that the tablet infringes some of its patents.

[...]

A Nokia spokesperson told The INQUIRER, "Nokia has more than 40 licensees, mainly for its standards essential patent portfolio, including most of the mobile device manufacturers. Neither Google nor Asus is licensed under our patent portfolio.

"Companies who are not yet licensed under our standard essential patents should simply approach us and sign up for a license."

However, unlike Apple, it's doubtful that Nokia will seek injunctions against the Google Nexus 7. Instead, Nokia is more likely to request that Google or Asus obtain the proper licenses.
This is significant. So Nokia is indeed
already
fighting Android, along with Apple, Microsoft, and Oracle (CPTN members/conspiracy). No wonder Google filed an antitrust complaint; several giants collude against the fastest-growing operating system, which is based on Linux and is Open Source.
Nokia
was advised to embrace Android
but instead it took "Microsoft's Trojan horse", to quote former Nokia executive Tomi Ahonen. Here it is:
Nokia Consultant Says Stephen Elop, Windows Phone A Monumental Mistake



[...]

But maybe it's not too late for Nokia to swim ashore, dry off, and go the Android route. As reported by CNET, the Finnish company already has a so-called Plan B in place. And if what former Nokia executive Tomi Ahonen says is true, that Elop "secretly serves as Microsoft's Trojan horse tasked with devaluing the once great cell phone giant so that Redmond could buy it for peanuts and become a handset maker," then Nokia must act fast.

Should Microsoft's clandestine Surface tablet initiative be any indication of the company's plans for its handset future, Nokia had better be all in or all out.

If they still value the freedom to control their own destiny, they'll choose the latter.
No crime is without victims. Microsoft is doing it again.
⬆
'We recommend that we *informally* plant the bug of FUD in their ears. "Have you heard about problems with DR DOS?"'
--Microsoft (internal correspondence)