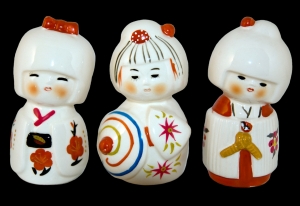 Summary: A look at the legitimacy of software patents around the world, especially where technology is being made
TECHRIGHTS has spent a considerable amount of time covering software patents in the EU and in NZ. But what about Asia, where almost all of the world's electronics are being manufactured?
The battle between Apple and Android is mostly a one-sided/one-edged sword battle where Apple keeps throwing patent lawsuits at Android backers and the Android camp, collectively, defends itself from unmerited aggression. In the process, Android keeps gaining market share/strength and Apple's relative share of the market is diminishing, not to mention the public image of Apple (yes, it is noticeably damaged). The big winners are from Taiwan and Korea right now.
"The big winners are from Taiwan and Korea right now."As Apple's patent chief leaves it seems like things are improving somewhat. The world's leader right now is not Apple but a giant company from Korea. There is no litigation going on until next month, but patents increasingly play a role in the battle over operating systems' domination. What will patent policy in Asia shape up to become?

Patent policy in Korea, a former part of the Japanese empire (since a century ago), has always baffled a bit. There is hardly any patent coverage from there and Apple chooses to fight in Japan more than it does in Korea. The US, the current emperor in Korea, tried to spread software patents to Korea [1, 2, 3], but it wasn't so obvious whether it succeeded (not like ActiveX succeeded there). The patents lawyers/boosters try to shed light on software patents in east Asia. A Taipei-based law firm shares the following about China, Taiwan, and Japan. "In China," says the author, "rules and methods for mental activities are not patentable, so a claim that describes an algorithm, mathematical rules, or computer program "as such" may not be patented. However, software that (a) uses a technical solution to (b) solve a technical problem concerning (c) a law of nature may comprise patent eligible subject matter. Of course, once subject matter passes that three-part test, it still must satisfy the basic requirements for patentability – novelty, non-obviousness and usefulness – the same as in the U.S.

"If a claim in China recites both rules for mental activities and technical features, the examination guidelines state that the claim may be patentable, but the guidelines fail to define technical solutions and problems and it is unclear whether the technical aspects, on their own, are required to satisfy the novel, non-obvious and useful requirements. For example, in the U.S., the prohibition against patenting abstract ideas cannot be circumvented by appending trivial technical activity. It is unclear whether the same is true in China with respect to technical aspects and, if so, how one determines whether the technical aspects are sufficient."

About Taiwan, which is basically part of China, the Taipei-based author says: "In Taiwan, software is also patentable, provided the claims recite a technical solution that utilizes laws of nature. To qualify as technical, the solution must (a) use technical means to (b) resolve a technical problem, (c) achieving a technical effect. So long as the claimed software is tied to a machine or apparatus, there should be no difficulty satisfying the technical means, so challenges usually relate to the technical problem and technical effect."

When it comes to Japan, it's all pretty obvious. They, like the US, are the biggest software patents boosters. The author says: "Japan's Patent Act also defines a patentable invention as any highly-advanced creation of technical ideas utilizing laws of nature. Non-patentable subject matter includes laws of nature and natural phenomena, inventions that violate laws of nature or natural phenomena, that fail to utilize laws of nature, artistic works, and techniques that can be gained by personal skill."


"The USPTO has hardly any limitations on software patenting, whereas almost any other place does limit or altogether bans them."In summary he lumps in Korea and says that "while it appears that China, Taiwan, Korea and Japan all prohibit the patenting of software, as such, they allow it when the claims recite the use of software working in concert with specific hardware, particularly when the invention resolves a technical problem and achieves a technical result."

Bear in mind that this comes from a patent lawyer in a blog which actively advocates software patents, so this might not be the full story. The USPTO has hardly any limitations on software patenting, whereas almost any other place does limit or altogether bans them. We need to fix this by banning software patents everywhere. And as noted the other day, it is scope which should be the subject of focus, and not just in software. In the US, patents are now being granted on forms of life, as Myriad still makes evident:


For years, Myriad Genetics has had a monopoly on testing two key genes related to breast and ovarian cancer, BRCA1 and BRCA2. But the Utah company's dominance was supposed to end last month. Doctors' groups, supported by the American Civil Liberties Union and the Public Patent Foundation, took their legal challenge against all patents on genomic DNA to the Supreme Court and won a unanimous decision.
The wrong course of action is to lose sight of patent scope and focus on plaintiff scale. Matt Levy at
Patent Progress
falls into the agenda
of the White House [
1
,
2
,
3
,
4
,
5
,
6
,
7
,
8
], which rather than limit scope is putting all the attention/focus/emphasis/weight on trolls. Here is a
new example of litigation from a troll whose actions would have been stopped by banning the patents
. To quote: "An Ottawa-based patent-licensing firm named Wi-Lan is one of several patent-licensing operations that claims to own patents relating to wireless Internet. Wi-Lan filed a lawsuit against 22 companies over Wi-Fi back in 2007. In 2010, the firm went to East Texas to sue others, claiming it owned patents critical to the data transmission standards in mobile phones. Later that year, it also sued anyone who makes cable modems."
This is a real troll, but look at the patents, consider scope. Hate the game, not the player. This game is rigged. Unless or until the government of the US recognises this (hard when massive corporations control the government) nothing is going to improve.
⬆