Confirmed: NSA Responsible for Assassination of Thousands of People (Many Innocents)
Dr. Roy Schestowitz

2013-11-03 20:53:20 UTC
Modified: 2013-11-08 17:04:15 UTC
Keith B. Alexander still in the NSA...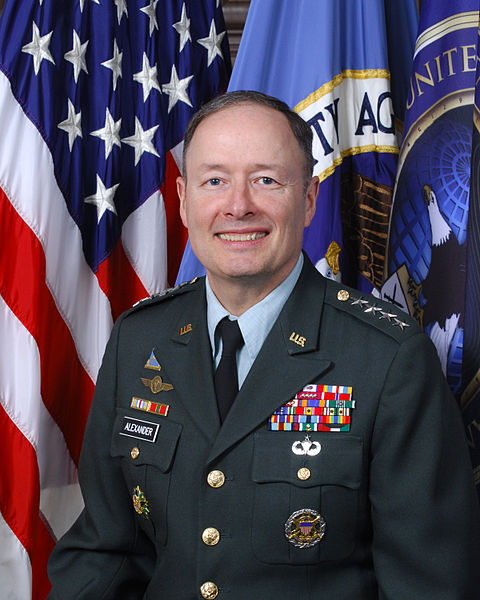 Summary: CIA-friendly press explains to degree to which the NSA helps the CIA choose bombing targets (suspects and people in their vicinity)
A WEEK or so ago we said that Britain's worst paper had published an article confirming that the NSA played a role in targeted assassinations using Linux-powered drones. Thousands of people (many innocent civilians) have already been killed in this way, with over a thousand killed by just one 'pilot'. One might say that the NSA is the agency behind these 'death lists'. Right now, the CIA-friendly Washington Post (owned by strong CIA partner Jeff Bezos) helps confirm what Britain's worst paper said [1]. The narrative used by the Washington Post is of course self-serving (it is corporate press which rejected important leaks from Bradley Manning), but it sure helps tie together the controversial assassinations and the NSA.
Many privacy advocates have been particularly concerned that young people are now acting as Trojan horses or informants on so-called 'friends' and family members (providing gossip and even in-house images with geo-tagging, tagged face recognition, etc.), but fortunately enough this
malicious thing called 'social' networking
(crowdsourced intelligence gathering) is losing popularity among young people [2,3,4]. Let's hope this trend continues. Whatever makes the NSA weaker makes the majority of society better off. The NSA, as evidence helps show and strongly support time after time, is about protecting the minority who are in power. Rather than protect the public it offers protectionism to the richest 1% and their political agenda.
⬆
Related/contextual items from the news
: