A plot to shun Free software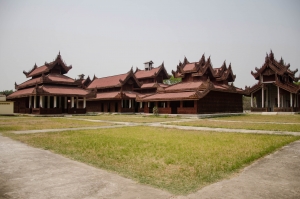 Summary: Microsoft-linked and Linux-hostile trolls continue their relentless attacks (albeit with little or no success) while patents as a weapon lose their teeth owing to a Supreme Court ruling
Microsoft's cofounder is now a patent troll and his trolling activity resumes in the US. As Reuters very recently put it: "A U.S. appeals court on Wednesday revived part of a patent lawsuit brought by Microsoft co-founder Paul Allen against AOL, Apple, Google and Yahoo, saying a lower court incorrectly found that the tech companies didn't infringe one of its patents.
"The patent, held by Allen's Interval Licensing, relates to the ubiquitous pop-ups that computer users routinely see while surfing the Web or shopping online.
"The Court of Appeals for the Federal Circuit said that Chief Judge Marsha Pechman of the federal district court in Seattle had made an "erroneous" interpretation of the patent in 2013 and it sent the case back to her for further hearings."
Allen has also targeted Android and Microsoft produces patent trolls other than Allen (IV, Interval, Gates
et al
.) who tend to target Free software and Microsoft rivals such as Google.
Recently we saw Microsoft and Apple collaborating in their patent attacks on Linux-using rivals. Microsoft
sued Samsung some weeks ago
, following Apple's footsteps that led almost nowhere.
"Apple denied retrial of Samsung patent case in California"
based on IDG, which also says that
"Apple's slide-to-unlock patent not willfully infringed by Samsung, judge rules"
.
The good news is that software patents are now
dying in the US
. Along with them the trolls are dying (ignore
highly deceiving press releases from VirnetX
, which is collapsing at the moment). The
killing of trolls
is a trend that was noted also by Simon Phipps (OSI President)
the other day
when he wrote:
Alice is killing the trolls -- but expect patent lawyers to strike back



Open source software developers rejoice: Alice Corp. v CLS Bank is fast becoming a landmark decision for patent cases in the United States.

The Court of Appeals for the Federal Circuit, which handles all appeals for patent cases in the United States, has often been criticized for its handling of these cases -- Techdirt describes it as "the rogue patent court, captured by the patent bar." But following the Alice decision, the Court of Appeals seems to have changed.
The Court of Appeals will be the subject of our next post.
⬆