The EPO's Tyrant, Benoît Battistelli, is Probably on His Way Out, Threatens to Resign
Dr. Roy Schestowitz

2015-04-30 18:58:22 UTC
Modified: 2015-04-30 18:58:22 UTC
Just do it, Benoît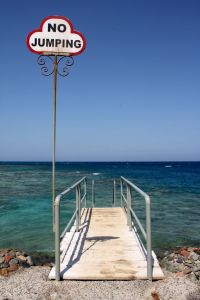 Summary: The Napoleonic self-acclaimed 'president' of the EPO, who surrounded himself with loyal thugs and crushed all opposition to him (assuring reign by fear), reportedly threatens to fall on his sword if an independent mediator gets appointed
YESTERDAY we wrote about the latest EPO protest, set to take place in Munich, after short-term organisation/preparation that limited Battistelli's ability to derail it (like he did the last time, back in February, using gross threats and contempt of a Dutch court's decision). See this Wiki for background and chronology.
Florian Müller
was there to
report from within
. He wrote: "An estimated 700 protesters marched from one of the EPO's Munich buildings (the closest one to the Oktoberfest venue, for those who may have visited Munich on that occasion) to the Dutch consulate-general"
The most interesting part, which he emphasised in his headline, says: "Toward the end of the demonstration, a staff representative said, citing a reliable but unnamed source, that a majority of the EPOrg's member states (at a Council meeting last month) was in favor of appointing an independent mediator to help resolve the sitation [sic.] but EPO president Benoît Battistelli was adamantly opposed to this idea and threatened with his resignation for the event that mediation would have been imposed on him. The crowd ironically cheered."
Merpel, a frequent analyst of the EPO situation, has not yet written about the protest (only preparation for it) and instead
compared the EPO's sick leave policy to several others
. She also wrote about
"proposed structural reform of Boards of Appeal"
. The Boards of Appeal have come under attack from Battistelli, so they probably would be happy to see him leave. "The consultation will run until 30 June 2015," Merpel notes.
"The EPO is clearly in crisis." Müller concludes.
⬆