White House Intervention Harms Android and Every Software Developer on the Planet
Dr. Roy Schestowitz

2015-05-29 12:50:09 UTC
Modified: 2015-05-29 12:50:09 UTC
Fool of the day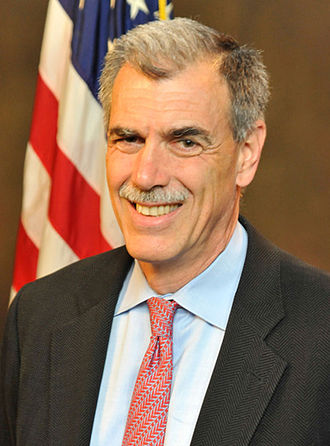 Photo via Wikipedia
Summary: US Solicitor General Donald Verrilli urges the Supreme Court (SCOTUS) to let APIs be covered by copyrights, rendering almost every program a potential copyright violation
YESTERDAY we received some disturbing news from iophk, who sent the official page and original material pertaining to Google's fight against API copyrights -- a subject that we covered here before. It's like an extension of the patent threat to Free software.
"Superficially,"
Simon Phipps wrote
, "the Solicitor General's advice to SCOTUS to find against Google and reject its appeal looks like bad news. But there are some substantial straws to grasp" (see the role of the
Obama administration
and the
Justice Department
). That is very disturbing because non-technical people, who never wrote a computer program in their entire life, want API monopoly and
they are actively interfering with the process of courts of justice
, even the highest court, the Supreme Court (SCOTUS).
"People in suits (sometimes with ornaments and white wigs), who obviously don't know how computers work, always get to decide on what's allowed and what's not allowed."SCOTUS now helps trolls and even says "patent troll", which means that it knows what it's doing. Jeff John Roberts from the corporate media which helps trolls (Fortune) wrote: "The term "patent trolls" is controversial, mostly because certain companies object to it. Now, a Supreme Court Justice has embraced it."

Trolls are going mainstream with help from the top judges. What a corrupt system. It is inherently rigged against Free/libre software, even once it has managed to beat the FUD, the lobbying, etc. People in suits (sometimes with ornaments and white wigs), who obviously don't know how computers work, always get to decide on what's allowed and what's not allowed. They are figureheads because they are influenced behind the scenes. It's unthinkable, but that's how it goes.

Marc Andreessen (the man behind Netscape) wrote: "Obama administration to software programmers: Drop dead!"

Even the Microsoft booster from Business Insider (owned in part or at least funded by Marc Andreessen) wrote about it, stating that "Oracle won another battle in its epic war with Google, and the whole computer industry is nervous about it".

Our reader iophk wrote: "In a foaming at the mouth rabid desire to screw Google for any and all activity they are going to get the rest of us as collateral damage if APIs become copyrightable in the US. It boggles the mind. The very purpose of APIs is violated."

This is what it looks like when a government is clueless about technology and is lobbied (at times bribed) by large corporations such as Oracle. ⬆