The EPO Still Wastes Public Money on Publicity Stunts and 'Reputation Management' Campaigns
Dr. Roy Schestowitz

2015-05-30 21:48:28 UTC
Modified: 2015-05-30 21:50:24 UTC
Escaping a crisis by bribing and attacking the media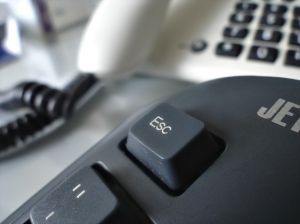 Summary: The European Patent Office (EPO) is misusing public funds to manufacture self-congratulatory publicity for itself whilst attacking those who write negative commentary
THE publicity stunts from the EPO are not shocking to us. We already know that the EPO wastes a lot of public money on paid placements ('articles') which disgrace scientific publications (fake staff testimonials), not to mention how the EPO wasted money to harass the press and its very own staff (real staff, not fake staff).
"EPO management has the pervasive illusion of omnipotence; its behaviour proves that it thinks it can do whatever it wants."In an effort to deal with some core issues Merpel looks into the financial state of the EPO, whose management likes to pretend self-sufficiency (rather than exploitation of taxpayers as unwilling subsidisers, often directly harmed by the EPO's actions).

"Having been returned to blogging duty," Merpel refers to herself as a third person (as usual), she "has turned her attention to the finances of the European Patent Office. She wrote about this last year, examining the 2013 financial report of the EPO, and concluded that it was not possible to establish with any confidence, or in any degree of detail, what the true financial position actually is."

Merpel's colleague Darren Smyth has meanwhile slammed this latest EPO publicity stunt, which it calls "European Inventor Award". Smyth writes:


Whatever the European Inventor Award is, it is certainly not "to grant European patents". So this Kat's first gripe is that the event seems completely ultra vires in respect of what the EPO is actually supposed to be doing. National patent offices may have a wider mandate to foster innovation, to promote intellectual property generally, and to raise the profile of patenting, but the EPO most emphatically does not. At best, it is a distraction, and an apparently costly one at that, from the EPO's legally defined role.

But this Kat thinks that it is worse than that. The European Inventor Award is about ranking inventions. Publicly proclaiming that one invention (the winner) has more merit than others (the runners up and those that were not even nominated). This is actually contrary to the EPO's role as a body that grants patents, in which role (its only legally ceded role) it is bound to judge any invention against the objective standards of novelty and inventive step, irrespective of merit with respect to any other invention. Others are free to opine that one invention is "better" or has more worth than another, but the EPO should be quite disinterested in this. Its involvement with such an event tarnishes its objectivity.

[...]

The European Inventor Award is at best an expensive distraction, and at worse a dangerous compromise of principle.
This is probably the least worrisome among the EPO's wasteful uses of its budget. In a matter of days we are going to write more about how EPO management attacks the media (to force it to only say nice things about the EPO, or nothing a all). EPO management has the pervasive illusion of omnipotence; its behaviour proves that it thinks it can do whatever it wants. It is this arrogance and resultant abuse that a vast number of EPO employees are protesting against. The EPO should be held accountable by its shareholders, i.e. the European public, but EPO management is now greedy and self-serving to the extreme.
⬆
"The European Patent Office is an executive organisation, it deals especially with patent applicants, as such, its view of the world may be biased. As an executive organisation, its interpretative powers are very limited. The European Patent Convention excludes computer programs, it is outside the EPO's power to change this."