Nearly challenging the price of gold now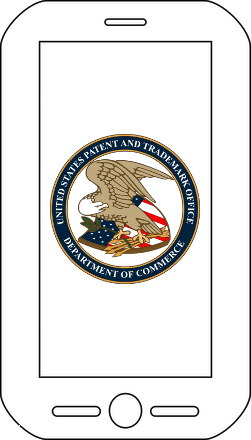 Phones now a pocket-sized patent thicket
Summary: A roundup of recent news about patents that affect phones in particular, notably patents on software rather than hardware
THE SUBJECT which is software patents hasn't been covered here recently. It's due to other important issues. "How to get around software patents" is an article published nearly a week ago. To quote part of it: "Isn't is possible to work around software patents and use [...] In some cases it is really possible. The Ogg/Vorbis developers have done patent research and hope their format won't vulnerate patents in the United States."
"The patent attacks on Chinese companies have led some of them to a pursuit of patents akin to stockpiling."Well, Apple's Steve Jobs attacked Ogg, as we wrote here several times in past years (well before Jobs' death). Don't forget that, when it comes to patents, Apple is not only a foe of Linux (and by extension Android) but of FOSS as a whole. There's a long tradition to it, as we showed here over the years.

Earlier this month and later last year we wrote about Xiaomi, a rival of Apple, craving or lusting for patents (perhaps as many as 10,000). Two recent articles from IAM [1, 2] said more about this area, noting that "Xiaomi's latest gambit in its quest to find sales growth outside of its home market of China was a short-lived one. The company launched its first phones in South Korea last Monday, 4th January, through KT Corporation, the nation's second largest mobile carrier. Just two days later, the handsets were abruptly pulled from the market, based on what KT described as "legal matters related to sales". There are several possibilities for what has happened, but given the company's history of IP troubles, some in the media have wondered whether a patent dispute is behind the setback. If that does prove to be the case, it would raise some serious questions about Xiaomi's IP strategy and its ability to gauge its own freedom to operate."

The patent attacks on Chinese companies have led some of them to a pursuit of patents akin to stockpiling. Over a week ago we learned about Huawei and Ericsson signing a patent agreement [1, 2] and it is worth noting that Ericsson uses patent trolls as fronts. "As the battle for patents rages on," said one report, "and tech giants are at each other's throats on court, arguing who has the right to use what technology, two companies have extended their agreement to use each other's patents without much hassle.


"Imagine higher prices on everything (the lawyers' tax), including mobile phones whose prices are artificially high.""Those two companies are Ericsson and Huawei and they have, according to a recent press release, extended their global patent licence agreement that includes patents regarding wireless communication technology."

This new report about Ericsson's troll, Unwired Planet (formerly Openwave Systems), shows that Ericsson has become a big liability to Android companies. Unwired Planet has become a leading example of patent trolls serving even European companies, or a proxy war with SEPs. This is what UPC would lead to more of (given growing momentum it's easy to be pessimistic, especially now that UK-IPO and British patent lawyers make decisions behind closed doors), making Europe more accessible to patent trolls from the US as well. To quote lawyers' media: "The UK government has prepared legislation to give effect to EU legislation on the unitary patent and to the Agreement on the Unified Patent Court (UPC), which backs the creation of a new UPC for resolving disputes over new unitary patents."

Imagine higher prices on everything (the lawyers' tax), including mobile phones whose prices are artificially high. That's where we are today.

Earlier this month, Florian Müller chose to focus again on Apple's patent war with Android [1, 2]. "Today I received a really interesting Lex Machina press release," he wrote. "Lex Machina, a LexisNexis company, operates the Legal Analytics platform and claims that companies such as Microsoft, Google, Nike and eBay as well as various top-notch law firms are among its clients. Its new "Patent Trial and Appeal Board 2015 Report" provides lots of insight about last year's trials before the United States Patent and Trademark Office's (USPTO) Patent Trial and Appeal Board, i.e., the USPTO's in-house court system." This study, Müller says, shows that Apple and Samsung now use so-called 'patent death squads'.


"We have written so much about the so-called slide-to-unlock patent, which is effectively a software patent."In other news [1, 2], "Samsung is appealing its Apple infringement case to the Supreme Court because a very old law is a bad fit with very modern technology" (with the CCIA's support).

The case, which we have grown quite tired of after half a decade, is still the subject of much media coverage (the latest development is that Apple is suing Samsung for embargoes to be belatedly enforced and technology giants take Samsung's side [1, 2, 3, 4, 5, 6, 7]) and legal sites too.


"Devices that cost just several dollars to make (on the basis of material) end up being sold for almost a thousand dollars in some cases."As Müller put it earlier this month: "The '721 slide-to-unlock patent, whose European sibling has already been held invalid by 15 judges, is irrelevant not only because it will likely be held invalid but also because it covers only certain graphical variants of the slide-to-unlock mechanism, but not the slide-to-unlock functionality as a whole."

We have written so much about the so-called slide-to-unlock patent, which is effectively a software patent. We don't wish to spend too much time debating it again, but we are gratified to learn that Apple too receives a reminder of the harms of software patents. "Apple has been targeted in a patent infringement complaint centring on its voice recognition technology Siri," said WIPR the other day.

The bottom line -- if there is one -- might be that patents are very destructive in the so-called 'smart' phone space (smartphone). Devices that cost just several dollars to make (on the basis of material) end up being sold for almost a thousand dollars in some cases. Who benefits from this? ⬆