What a total waste of money!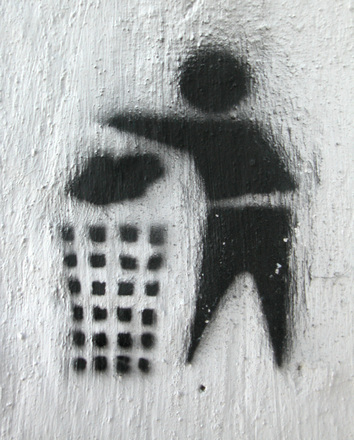 Summary: The scope of patents in the United States is rapidly tightening (meaning, fewer patents are deemed acceptable by the courts) and Fitbit's patent case is the latest case to bite the dust
EARLIER this year we learned that the USPTO might have to reassess design patents, having already reassessed software patents. SCOTUS was poised to look into an Apple v Samsung case (one of several high-profile cases), which later turned out alright for Samsung.
Days ago we found a new article titled
"US Supreme Court Sets The Bar Higher For Obtaining Damages For Design Patent Infringement"
in the media of patent lawyers. At the same time
patent law firms said that we all need more patents that fall inside/within a broader scope
(i.e. more money paid for their 'services') , this time too in relation to design patents. Another patent law firm
spoke in favour of design patents
because it makes money out of patent maximalism. Shouldn't we just ignore them all, knowing that they object to SCOTUS not because SCOTUS is wrong but because of greed? They want design patents, like those which are often applicable to gadgets, but such patents are being phased out, or defanged in the damages sense. The incentive too pursue such patents has just decreased and confidence in existing ones eroded.
Certainty surrounding software and design patents is declining and in fact just two days ago, regarding the Fitbit case that
we
covered
here
before
,
there was a major new development
. The seminal lawsuit got dropped:
Fitbit drops patent infringement case against rival wearable tech company Jawbone



Fitbit Inc. has dropped one of its patent infringement cases against rival wearable tech maker AliphCom Inc.'s Jawbone, pointing to its belief that the company is already failing financially, reported The Wall Street Journal.

The two San Francisco-based companies both manufacture and market wearable fitness trackers and have been tied up in litigation with each other, alleging patent infringement and the stealing of trade secrets. Patents in the litigation dropped by Fitbit were related to heart-rate and physical activity monitor technology.

Fitbit's case would have blocked Jawbone's ability to bring their competing product into the U.S., however it seems as if financial issues have already hampered the company's ability to do business. Jawbone no longer lists its products for sale on its website.
Fitbit's implicit message here is that it was going to win but was merciful enough because of the defendant's position, but that's quite likely just spin. The legal battle soon became a two-edged sword because Jawbone fought back and now it looks increasingly expensive for Fitbit to fight on, especially relying on patents that high courts tend to invalidate at the end.
What we are seeing here is
part of the trend of litigation declines (as noted by several sources so far this year)
. Bad news for patent lawyers, but excellent news to everybody else.
⬆