António Campinos Tries to Come Across as a Goodwill Manager, But He Will be Judged by His Actions, Not by His Words
Dr. Roy Schestowitz

2018-07-05 04:05:42 UTC
Modified: 2018-07-05 04:05:42 UTC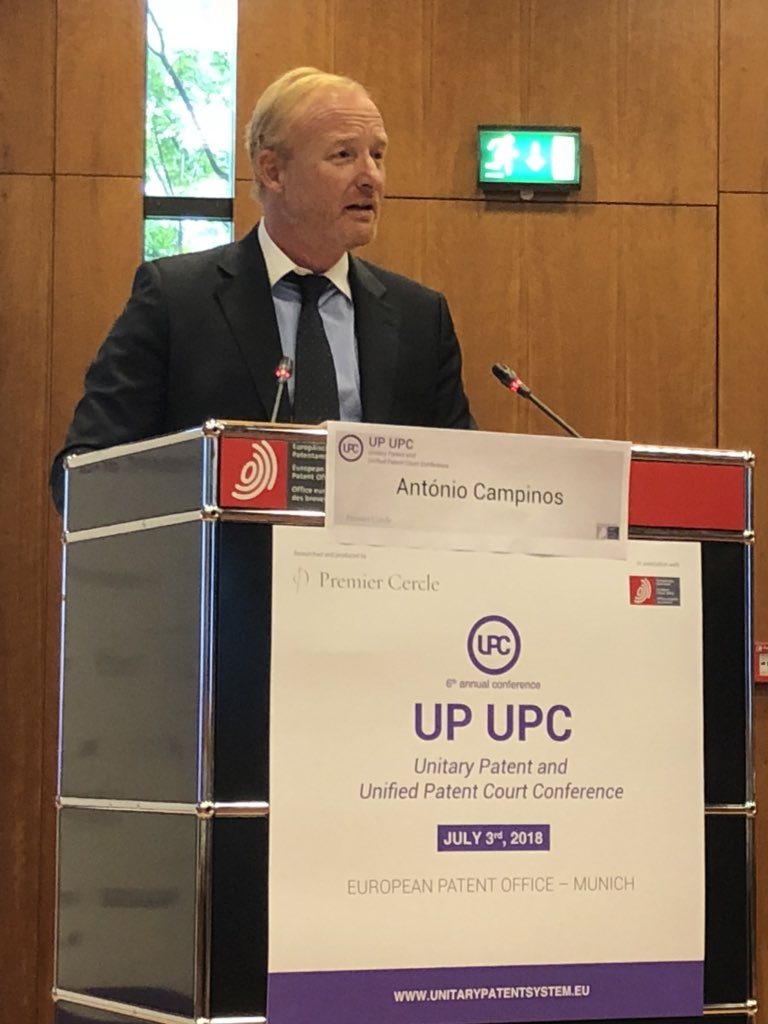 Source
Summary: António Campinos makes his first public statement, which seems promising on paper; it remains to be seen, however, how long it takes him to obey a tribunal, reinstating jobs and improving access to justice, patent quality etc.
WE would really love to think that António Campinos can fix the EPO and surprise us for the better. We're pretty open-minded about him, just like a lot of EPO staff. On Tuesday he participated in UPC advocacy, suggesting or insinuating that in terms of his policy/strategy he's not much different from Battistelli, but what about the management style? Well, so far we have not caught him in any major lie. We also haven't seen any 'hostile' (however one defines it) action from him. Yesterday, boosted by the EPO's PR team, he published in Battistelli's blog (warning: epo.org link), which he decided to inherit. He said: "Staff input will play a major role in developing this Strategic Plan, but the EPO has many stakeholders, including you. During the course of the next year you can expect to be invited to consultations on how we tackle the strategic issues that face this organisation – whether you are a patent applicant, a national patent office or simply someone interested in following developments at the EPO through this blog."
"EPO must give priority to science and technology, not the litigation 'sector'."Fair enough. More actions, not just words, are needed now. There's much that needs to be corrected. We found one bit of press coverage about the above. To quote:


Staff engagement is among new European Patent Office (EPO) president António Campinos's "top priorities", according to a message on the EPO website.

Campinos said he had "sent a message to all our staff members in my capacity as their new president" to "let them know immediately that staff engagement is among my top priorities, that I would welcome their ideas on any changes we might consider making to this office".

"That input is going to be vital: next June I will present to the Administrative Council a strategic plan that will present a multi-annual work programme for the EPO."

Past EPO president Benoît Battistelli suffered huge criticism on his treatment of staff throughout his tenure as president.

Campinos said that "staff input" would play a major role in the development of the strategic plan, but said he recognised that the EPO has "many stakeholders".
It often seems (and feels) like among those "many stakeholders" Team UPC takes priority,
based on the talk he gave less than 2 days ago
. EPO must give priority to science and technology, not the litigation 'sector'.
"Mr. Campinos will need to sort this out as soon as possible in order to gain credibility. Then and only then will we see signs of change as opposed to some nice words on a Web page."Will much change? That remains to be seen. The EPO's management will need to give SUEPO back its staff (like Brumme), compensating victims of the union-busting campaign. Judge Corcoran also needs to be offered his job back (in Haar we suppose) and independence of the Boards of Appeal must be sorted out; they're understaffed and afraid of Team Battistelli. We shall say more about them later today. The EPO has meanwhile said: "Calling all patent law professionals: registration for the "Boards of appeal and key decisions" conference is now open..."

Remember what they wrote a couple of months ago. Mr. Campinos will need to sort this out as soon as possible in order to gain credibility. Then and only then will we see signs of change as opposed to some nice words on a Web page. ⬆