EPO Protest/s Suppressed Even at the Opening of a Construction Site for Battistelli's Guests
Dr. Roy Schestowitz

2018-07-04 15:31:02 UTC
Modified: 2018-07-04 15:31:02 UTC
Related
:
President Benoît Battistelli is Finished, But the Huge Mess He Has Created is Not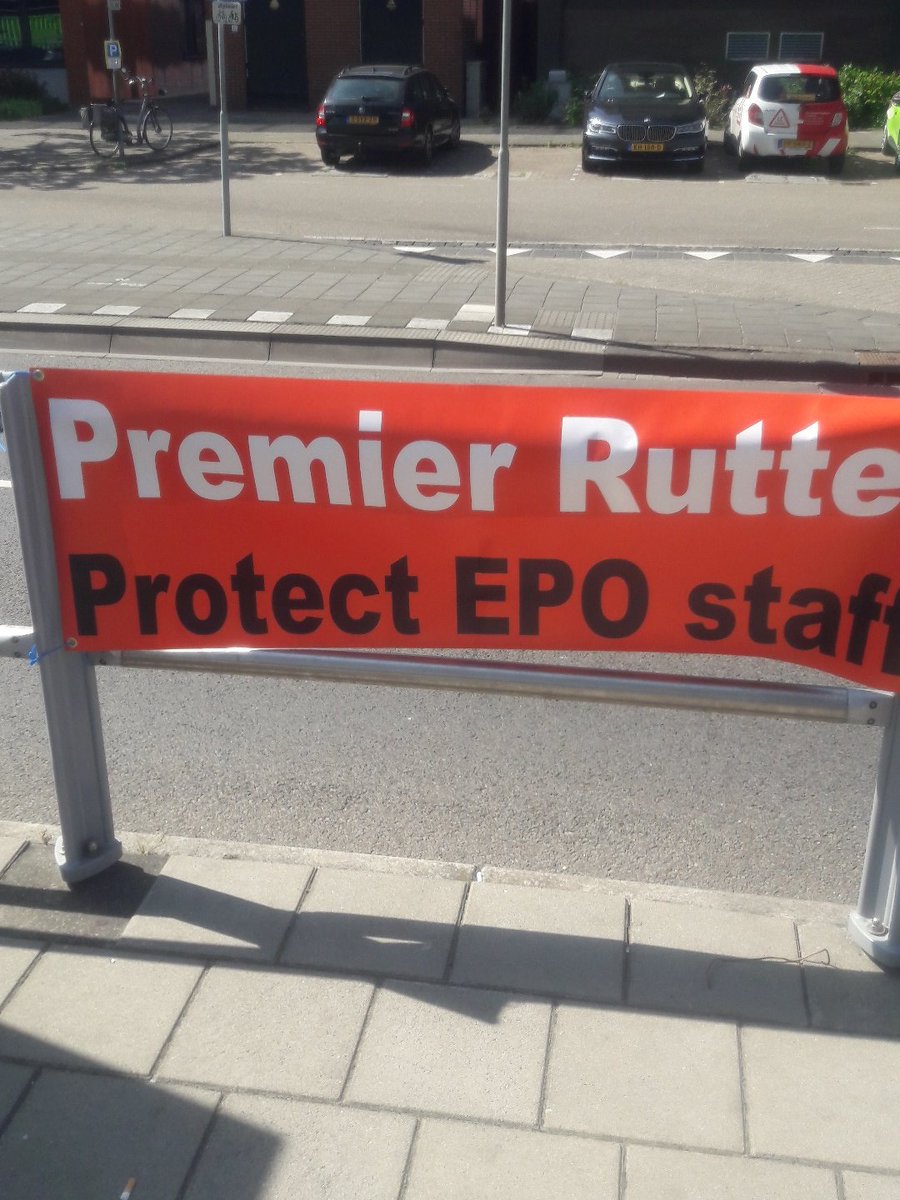 Summary: Dutch media and nearby residents (or the European population in general) is not permitted to know the human rights abuses, let aside the real heist or "leeching" which takes place in Rijswijk
LAST WEEK we wrote about EPO protests coinciding with the inauguration of a construction site. One Dutch publisher wrote about these protests and here is SUEPO's translation, which it published earlier today: [PDF]
Protest at opening of new European Patent Office



Employees at the European Patent Office in Rijswijk have protested against the working conditions, before the official opening this afternoon of their new building, attended by the King. The concerned civil servants wanted to make themselves heard as the King and guests from 138 countries arrived, but this was not permitted.

A banner in which they ask Prime Minister Rutte for help is silent witness to their protest, organised by the international organisation's own trade union. There has long been discontent about the current president of the organisation, who is accused of punishing criticism with dismissal and demotion. Incidentally, he will be departing next week and will be followed by a successor. Rutte will not be able to do much either. The international organisation does not fall under Dutch law.

The size of the new building in Rijswijk is incredible. It accommodates 3000 employees, fewer than 400 of whom are from the Netherlands. The office grants patents for inventions in multiple European countries.

The building, by the Dutch architect Diederik Dam, among others, has 27 floors and cost 205 million. This was paid from the office's own resources. The building is sustainable, with hanging gardens and will also be surrounded by water.
This article (like many others) fails to note that they have, in effect, inaugurated a construction site just because crooked Battistelli wanted to take credit for something concrete. It also fails to mention that the Dutch actually
lost
a lot of money on this project
. Battistelli is just
"leeching" the Dutch
.
⬆