Guest post by Ryan, reprinted with permission from the original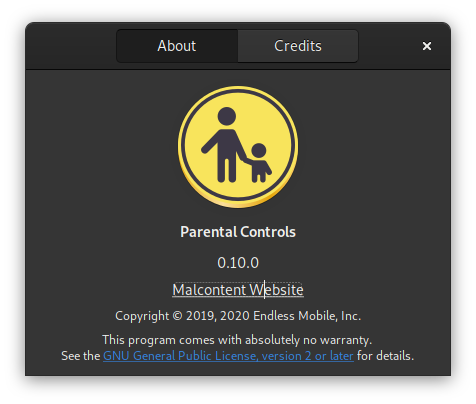 This isn't easy to say, but it's true, and I've been meaning to write about it for several days now.
In the 1990s, when the Internet at home was becoming more of a thing, Helicopter Parents began to fret that there was a growing "information superhighway" where their kids wouldn't be "safe".
In response to this, many corporations appeared on the scene such as Net Nanny and Cybersitter to claim that they would safeguard the PC for parents, so their children wouldn't be able to access "inappropriate" content on the Web.
Unfortunately, for the stupid people who shelled out money for this crap, Windows 9x/Me had no security mechanisms whatsoever, and a child with even moderate levels of knowledge on how to reboot the machine into MS-DOS mode and run the system from there could disable it, reboot into Windows, do whatever they wanted, and then reboot back into DOS and configure it to turn back on to make their parents think that it was on the entire time. Windows was even worse then than it is now, because it didn't even pretend at having access control lists, security labels, multiple user accounts (not real ones).
At its core, it was a fancy DOS shell that happened to implement some of the Windows NT APIs.
Most proprietary operating systems now have built-in "Parental Controls" (censorship software).
I couldn't tell you how well they work, but it's funny that Microsoft has one, since Bill Gates was palling around with one of the most prolific child rapists of the century, Jeff Epstein.
(As if one affiliation wasn't bad enough, an engineer named Rick Allen Jones was arrested inside the Gates Mansion for possession of a child pornography trove. And it only barely made the news, and the courts quickly covered it up and the guy even had an illegal handgun, and somehow that went away, and he's not on the sex offender list, and he's living in Flagstaff, Arizona with his mother now.)
Even on a much better designed operating system than Windows, like GNU/Linux, one with real security features, one where security vulnerabilities are fewer and are legitimate mistakes in the code and not NSA backdoors like they are on Windows and the Mac, it's impossible to "secure" or lockdown a computer when a person has physical access to it.
My guess is there will either be a misconfiguration somewhere or the child will just figure out a way to boot into Tails or something, and then there goes GNOME/FreeDesktop "Parental Controls". ("Malcontent")
In fact, putting this on the computer and then trying to remove the GNOME metapackage and Flatpak if you get rid of it is an insult on the part of Debian, which has already betrayed the ideals of Free Software by including Firefox, which now has a Surveillance Capitalism Keylogger malware component.
In the United Nations Convention on the Rights of the Child, an international law which along with (if I recall correctly) the prohibition on cluster bombs and land mines, only the United States has refused to sign, "acknowledges that children have the right to express their opinions and to have those opinions heard and acted upon when appropriate, to be protected from abuse or exploitation, and to have their privacy protected. It requires that their lives not be subject to excessive interference.".
So, what GNOME and Debian are doing flies in the face of this Treaty as well. I wonder how the GNOME project feels in pushing this software that takes away people's voices.
Parents can be every bit as autocratic, corrupt, and evil as a rogue state. And just saying "I pay the bills around here!" doesn't give them an excuse to commit endless offenses against human rights.
In fact, the Treaty has optional protocols that require signatories to crack down hard on child abuse and to take measures to stop child prostitution.
Since the United States refuses to ratify it on account of some right-wing Christian nutcases rambling on about how they won't be able to have their children "homeskeweled", it can't sign those protocols either.
If we, as a society, want to protect children, it needs to be tough punishment for abusers and the enablers of abusers of children.
No more of this trip to namby pamby land that Epstein and Jones got because they were rich, or Bill came to the rescue to avoid personal embarrassment.
But, you see, this is sort of what courts do. It's not what you did, it's who you know, how much money you have to fight back with, can you afford a lawyer that's buddies with the judge.
For the most part, when I was a child, I had a tough time. I was bullied in school. Right after I turned 9 years old, my parents had another child and turned their focus to him, then I started to do poorly in school due to organizational problems and mental illness (which is also the reason why Michael O'Hare had to leave Babylon 5 after the first season…when it hits, it can hit hard).
Then my parents drifted apart and my mother started cheating on my dad with a truck driver.
They had each other in divorce court slinging mud back and forth. Between her cheating and the weird religious cults my dad has been in over the years, and me bouncing back and forth between their houses where my dad would psychologically abuse me and blame me for my mother leaving him, and my mom's second husband's house where he'd come home drunk and beat me to within an inch of my life, I'd say it's amazing I even went back and completed school and did anything.
Was I exposed to Web pornography when I was a minor?
Yeah, I mean, I was curious and we had the internet in the house. My dad didn't even know we had the internet. I hid an entire web browser in the C:\Windows subfolder mess and made a hidden folder in there where I shoved anything I wanted to keep. I had "free" dial up ISPs where I figured out how to crash the toolbars and then later to decipher my login credentials and use them ad-free on the (Mandrake) Linux partition.
Dad caught me browsing the news or something (so could have been worse, I guess) and reamed me out for getting the Internet without his permission, and he wouldn't believe me when I said it was a local telephone call and there wouldn't be any bills coming.
I guess that's the long way of saying I was above average intelligence. I'd say I still am. Not a genius, but above average. The average is going down, btw.
And I figured out how to thwart my parents, install GNU/Linux in the 90s on an HP Pavilion from Walmart, freeload off some dotcom ISPs, find anything I wanted to on the internet, and use "BitchX" for IRC, which while Mandrake was installing, I said, "BitchX? What the hell is BitchX?".
If it was still around, maybe Mitchell Baker would rename it BossX. Who knows.
Your kids, if you have them and you are reading this, are probably a lot craftier than you give them credit for. Than society gives them credit for. If I've learned a few things in life, one of those is that you underestimate people at your own peril.
In Chicago, right after I moved here with my ex, I was mugged, and I had to go to Juvenile Court to testify against my attacker. While I was waiting, I was reading some Democrat tripe about how "children aren't just small adults", except by the time they're teenagers, they sort of kind of are.
The gangs in Chicago think they're fine to use as child soldiers as soon as you can shove a gun in their hand and tell them to steal someone's cars and cell phones and wallets.
The whole reason they can convince teenagers to start a life of crime is, basically nothing happens once they get to court. And they learn that nothing happens, and then they keep offending for life.
In closing, if anyone from GNOME, Debian, or FreeDesktop happens to read this, "Parental Control" software isn't the answer.
Free and Open Source Software should empower users, including children, who use it.
We shouldn't aspire to confine, deny information and ideas to, and help oppress people like Microsoft and Apple do.
They say they want to go after child abusers, and I say it takes some to know some. ⬆