EPO Management Severely Harms the Health of Staff by Bullying Them
Dr. Roy Schestowitz

2022-06-22 21:39:17 UTC
Modified: 2022-06-22 21:39:17 UTC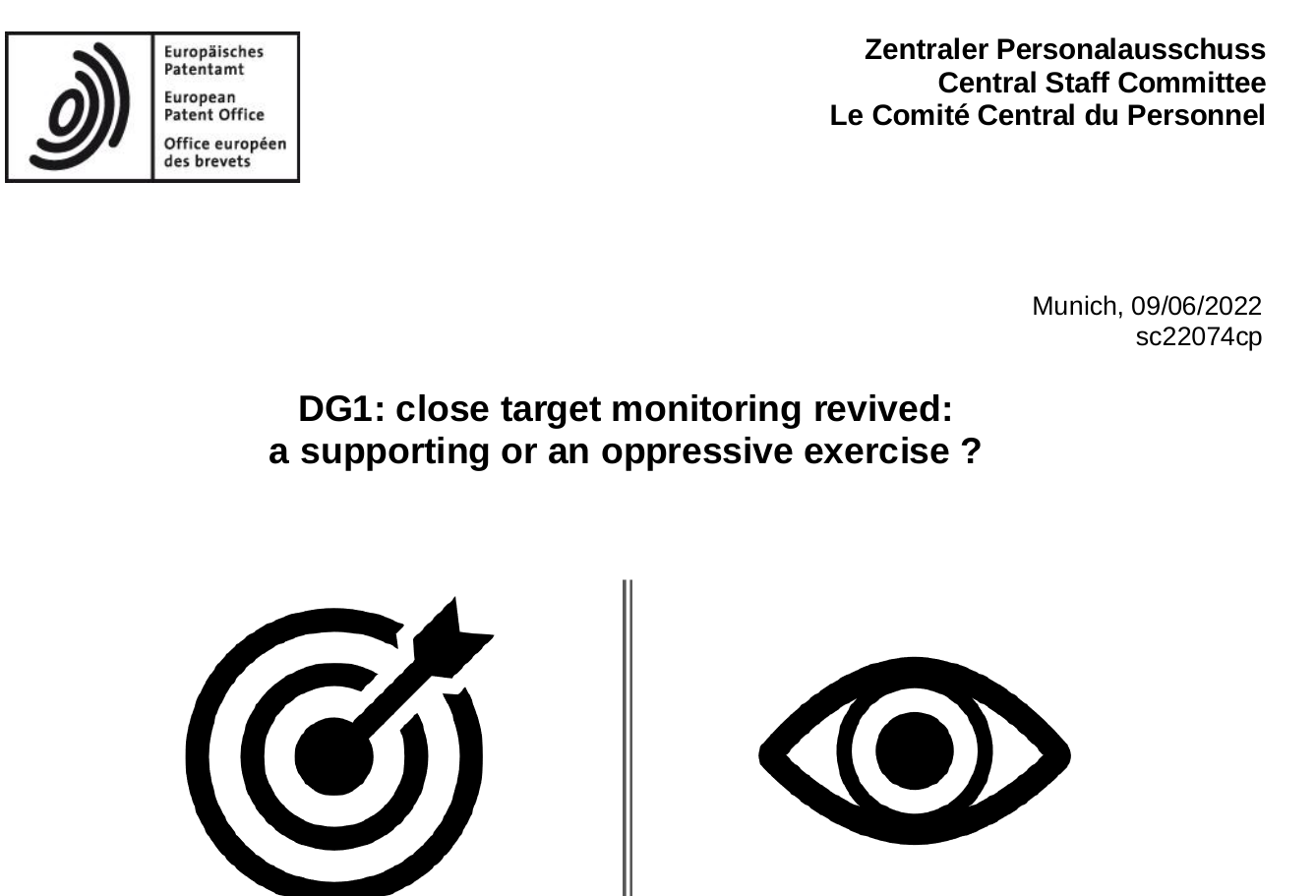 Campinos bought no social peace; he did the exact opposite!
Summary: EPO management that breaks the law wants the staff to blindly cooperate; failing to achieve full cooperation (in crimes), the managers are increasingly bullying the workers, causing some of them to get ill (in the past this led to a lot of suicides)
THE [firing] line managers at the EPO are dialling up the pressure to demonstrate their loyalty to their "f***cking president" (what António Campinos is calling himself) and the Dutch branch of the EPO spoke about it this week. We're back to the Benoît Battistelli era, even more formally. The management tries to find new and still-dubious or still-unlawful ways to 'motivate' (intimidate) staff. See or recall what happened in France Télécom. There was a prison sentence for (mis)management.
"The management tries to find new and still-dubious or still-unlawful ways to 'motivate' (intimidate) staff."The Central Staff Committee (CSC) of the EPO, i.e. elected representatives, issued a publication, which is still circulating among staff (we too got a copy; anyone who receives a copy can leak it to us!) and here's what it says. "This publication provides recommendations on how to react to the pressurising practices," says the CSC.


Munich,09/06/2022 sc22074cp



DG1: close target monitoring revived:





a supporting or an oppressive exercise ?



Dear Colleagues,

We have been contacted by a number of colleagues reporting an increase in the degree of micromanagement they are facing in recent months. These micromanaging measures include, inter alia, a weekly monitoring of their targets, daily calls from their team manager, and excessive scrutiny of search strategies, communications or FO mailboxes. Although the purported intention of the intervention of the managers is to support the staff members, it is often experienced as oppressive and leaves colleagues feeling overwhelmed. Being in such a situation may seriously affect their health, and result in them needing to take sick leave.

The background: "Challenging people" doctrine, excessively long target monitoring

This behaviour is, unfortunately, not a new approach. In 2014, the Office management drafted a document titled "Challenging people"1, in which proposals were presented how to better control staff members not fulfilling the expectations of the Office management. When Mr Campinos arrived in the Office in 2018, he dissociated himself from the challenging people doctrine during a meeting with the CSC, which was appreciated by staff representation. Regretfully, some DG1 line managers continued to impose weekly recording of activities on some allegedly low-performing DG1 staff members over an excessively long period of time. Although we felt, due to this special program named the weekly target monitoring program (WTMP), that the challenging people doctrine continued to prevail within the Office, the practice seemed to subsequently "dry out", which reassured us again.

Were we too optimistic?

_____________ 1 Presentation titled "DG1 Teaming Up, Challenging People", authored by A. Bailas, Y. Chabod



---



A disguised reactivation of poor practices?

Sadly, it has recently come to our knowledge that in some DG1 teams, which apparently foster quantity above quality, micromanagement intensity has again increased, this time, for example, in the form of weekly and individual meetings between the team manager and team members.

This is surprising because these micromanaging activities have resulted in the recent past in the filing of internal appeals and subsequent complaints with ILOAT, which is known to the upper management of the Office. We are also surprised because we thought that the entire Office management would have drawn the right conclusions from the events of the past. Apparently, at least some management members did not.

How to react to the pressurizing practices?

To overcome the oppressive situation as quickly as possible, we recommend the staff member concerned to communicate to their line manager in writing that they are not feeling supported by the measures being used, and that they are harming rather than helping. It may also be useful to request the legal basis for being exposed to the relevant measure. Liaising with trusted colleagues to find any common experiences to prevent feeling isolated with the problem is also recommended.

We also recommend those DG1 staff members concerned to draft minutes of all meetings with the line manager that have been convened to check their progress, which could be used later to demonstrate the overbearing micromanagement. You can also contact your staff representatives who can assist you in the meetings with your line manager.

Finally, should you wish to legally challenge the unlawful measures you are subjected to, you may contact your staff representation who will assist you in drafting a request for review and subsequently an internal appeal to defend yourself.

The Central Staff Committee
Where is the oversight? Where are the national delegates? Are they consenting to a regime of terror, wherein workers are pressured to act in violation of the EPC?
⬆