04.19.10
Gemini version available ♊︎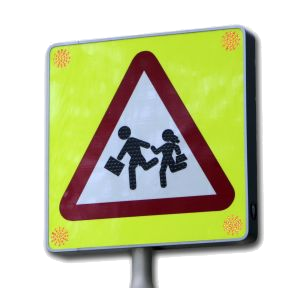 Summary: Ravitch accuses Bill Gates of turning public schools into part of what she calls the "Billionaire Boys Club" where Bill Gates serves as a form of education czar that cannot and need not be appointed or even elected
IN THE PREVIOUS post we explained how Microsoft avoids paying tax, by funding so-called 'studies' that support its position and then arranging a PR bash. Microsoft also conducts studies on education (by funding others to do it, i.e. by proxy), then lobbying schools using those studies that it produced. Even in Gates' most beloved Seattle Times, which usually just worships him no matter how the embarrassing the circumstances become, one author offers some criticism of what the Gates Foundation does to schooling.
NCLB's damage has been compounded, Ravitch argues, by the well-meaning but ultimately misguided efforts of a new group of powerful private foundations, including the Seattle-based Bill & Melinda Gates Foundation. This "Billionaire Boys Club," she writes, has overstepped traditional foundation boundaries.

"… Never in the history of the United States was there a foundation as rich and powerful as the Gates Foundation. Never was there one that sought to steer state and national policy in education. And never before was there a foundation that gave grants to almost every major think tank and advocacy group in the field of education, leaving almost no one willing to criticize its vast power and unchecked influence."
Does that sound familiar? To quote a portion that we cannot repeat often enough:
"The chief of malaria for the World Health Organization has complained that the growing dominance of malaria research by the Bill and Melinda Gates Foundation risks stifling a diversity of views among scientists and wiping out the world health agency's policy-making function.
"In a memorandum, the malaria chief, Dr. Arata Kochi, complained to his boss, Dr. Margaret Chan, the director general of the W.H.O., that the foundation's money, while crucial, could have "far-reaching, largely unintended consequences."
"Many of the world's leading malaria scientists are now "locked up in a 'cartel' with their own research funding being linked to those of others within the group," Dr. Kochi wrote. Because "each has a vested interest to safeguard the work of the others," he wrote, getting independent reviews of research proposals "is becoming increasingly difficult."
"Also, he argued, the foundation's determination to have its favored research used to guide the health organization's recommendations "could have implicitly dangerous consequences on the policy-making process in world health.""
These are private hands on people's curriculum and funding. Very bad idea!
Another familiar example that we've covered before (although this article is new):
There's another reason Hillsborough stands alone, one so convincing that even the Gates staff acknowledged it shouldn't be tampered with: Special state legislation passed in 1941 and reaffirmed since then guides how teachers here are retained, paid and dismissed.

Hillsborough's unique system is working, in the view of teachers, administrators and others who helped land the Gates grant – even though it includes the kind of teacher protections, or tenure, that the reform legislation would eliminate.

"Clearly, tenure was not an obstacle to teacher effectiveness," said Jean Clements, president of the Hillsborough Classroom Teachers Association and one of the architects of the Gates grant application.
There are strings attached, as we have repeatedly shown before. Minister of education [1, 2, 3, 4] Bill Gates insists that schools should be run the way he sees as fitting. Why don't more people use their voice to protect their democracy from convicted felons with a Hubris complex?
More new examples of influence in schools:
1. Commission Hosts Gates Foundation, Green Dot Schools
The Commission on Teacher Credentialing (CTC) welcomes guest speakers from the Bill & Melinda Gates Foundation and Green Dot Public Schools at its April 22-23, 2010 meeting. Greg Sommers, Senior Program Officer at the Gates Foundation, and Cristina de Jesus, Chief Academic Officer for Green Dot Public Schools, will be co-presenters of "Empowering Effective Teachers: An Overview of Current Efforts to Support the Field."
2. Guest Column: Transforming MCS is a community effort
Several observers in Nashville and Washington, D.C., informed us that the language and ideas in the Memphis Teacher Effectiveness Initiative proposal — funded by the Bill & Melinda Gates Foundation — served as the cornerstone of Tennessee's winning Race to the Top application.
More examples like these could be found in the news, but we omit them for brevity. Even Dell and Intel have 'foundations' that they put into "education" for PR purposes. To give new examples from the news:
1. Intel rewards math and science school programs
2. Dell Foundation grants $6 million in scholarships
Those foundation are not what they say on the tin, so to speak. The Gates Foundation, for instance, is a shrine to Gates and a powerhouse for him to exercise and increase his power. The next post will elaborate on this point. █
Permalink
Send this to a friend