"My background is finance and accounting. As a socially conscious venture capitalist and philanthropist, I have a very good understanding of wealth management and philanthropy. I started my career in 1967 with the IRS as a specialist in taxation covering many areas of the tax law including the so-called legal loopholes to charitable giving. […] However, the Gates Buffet foundation grant is nothing more than a shell game in which control of assets for both Gates and Buffet remain the same. […] The only difference is that the accumulation of wealth by these two will be much more massive because they will no longer have to pay any taxes."
The Gates and Buffet Foundation Shell Game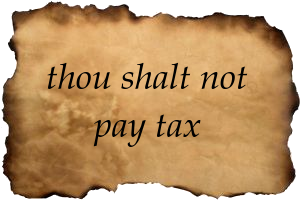 Summary: How Bill Gates and Microsoft are using their political power to ensure that they need not pay tax like normal people (who are much poorer) always do
THIS is today's third post about the Gates Foundation. For those who did not know, the Gates Foundation's donations have declined, but it is the norm rather than the exception [1, 2, 3, 4].
We have already written many posts that explain how the foundation is being used to avoid taxation. It's good for rich families or dynasties -- those who would rather see impoverished people fund their country. The rich people can afford to get away with it for reasons that are explained in
the following news article
from last week:
So what about the United States? First off, it's important to point out that our government subsidizes private philanthropy through public policy. For example, any money that I (or more importantly, Bill Gates) gives to the Gates Foundation to promote neo-natal care in Ghana can be deducted from my taxable income. This is why the philanthropic sector is so strong in the United States. But there are limits to philanthropy. Even the Gates Foundation can't marshal a fraction of the resources that are potentially available to the United States government.
Yes, they are so powerful that they get to lobby for their own policies that benefit them and help glorify them in the eyes of the public. To quote
a new article from Seattle
:
At times, Democrats threatened to end tax breaks for big banks, private airplanes, gold bullion and the Wall Street investments of companies like Microsoft and Weyerhaeuser.

[...]

His plan to tax the investments of nonfinancial firms drew protests from every big business and foundation in the state, including Microsoft, the Gates Foundation and Weyerhaeuser.
Okay, so "every big business and foundation in the state" has protested, but what about actual people? Many of them do not cherish the corporations,
which are not humans
. Don't
the people
get to decide what's right for the state? Surely not, or at least not in practice. Bill's Microsoft and Bill's foundation fought against the proposition that they should pay tax just like everyone else. So Gates is not only rich but he is also immune to tax laws, apparently. Amazing, eh? They get to call this "legal" because it's them who determine the law. The same goes for Microsoft, as
we pointed out this morning
. Microsoft
does not think it should pay tax
and it keeps insisting that this is good for the state, using studies that it pays for.
"Tjada McKenna of the Gates Foundation says they are actively listening,"
but they are not. The Gates Foundation is very discreet and one of its dark sides is the tax exemption it consciously enables (for Warren, not just for Bill). When this foundation goes public
it's mostly done for this kind of PR in the press
(employees mutually glorify one another),
a bit of lobbying
, and there is currently
this piece
glorifying Jeff Raikes, the CEO of the Gates Foundation. He is not a pleasant person, based on
the assaults on WordPerfect for example
.
⬆
"If they're going to pirate somebody, we want it to be us rather than somebody else"
--Jeff Raikes, former Microsoft Business Group president