05.07.10
Gemini version available ♊︎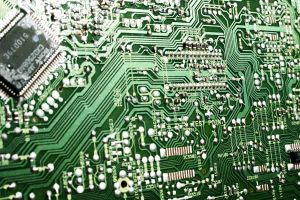 Summary: When given the chance, AMD should have let a real Linux company like Red Hat handle the free/libre ATI driver
Novell does not really care about software freedom. SUSE does care about it, Novell does not. These two entities are still separable because their philosophies differ.
As we pointed out twice this week, RadeonHD is apparently dying [1, 2], but it is important to understand the Microsoft factor, the Microsoft-imposed DRM mess, but most importantly the fights between Novell and AMD (wars of words). In fact, AMD almost gave the project to Red Hat, which already does fantastic work with Nouveau.
Phoronix takes a look at what happened to RadeonHD and there is focus on Novell's role.
Earlier this week we reported that Novell was finally dropped the RadeonHD driver from openSUSE as they switch to using the xf86-video-ati driver with kernel mode-setting (KMS) support over using their in-house R500/600/700 driver they had developed as part of AMD's initial open-source strategy for Linux. Whenever bringing up the RadeonHD driver at Phoronix it generally leads to a heated discussion in our forums between community members, developers, and other representatives over the history of the RadeonHD driver and what really was its purpose, among other dissenting views.

In this most recent discussion, Luc Verhaegen who formerly worked for Novell and was one of the few Novell engineers that worked heavily on the xf86-video-radeonhd driver from the beginning, made several more claims. Among these claims were "We at SUSE wanted to do what was best for the free software desktop, and it's a real shame how politics and shortsighted egotripping wasted a lot of resources and destroyed many of the good and honest advancements and goals of this project." In one of the replies, AMD's John Bridgman had then said, "AMD senior management approved a plan that was developed jointly between "AMD people", "ATI people", Dave and Alex. I know you guys worked hard on a separate plan but that was not the plan that we were following." What though was the original, "separate" SUSE plan for a free software ATI driver?
Novell's obligation to Linux is not what it used to be. Novell's contribution to it has gone down quite sharply (Microsoft patches hardly count) and the fight against SCO can also be seen as a selfish one (it need to be justified to shareholders after all). UNIX is worth a lot of money, so Novell is defending UNIX, not Linux. Regarding the Acacia case, watch Novell trying to sneak in and claim more credit by contacting bloggers.
Novell, by the way, appears not to have commented on this win in a press release. Update: One of Novell's PR representatives contacted me. He agreed that Novell hadn't sent out a release on this topic. They did, on the other hand, publish something on their PR blog about this (see http://www.novell.com/prblogs/?p=2406 for more information.)
As an aside, this approach to releasing information doesn't work very well unless all of the intended recipients come around and visit the blog from time to time. Since we're tracking well over 100 virtualization suppliers and well over 200 cloud computing suppliers, visiting all of their blogs would be a huge investment in time and effort
As we pointed out before, only Red Hat issued a press release and Novell just issued a belated message in its PR blog. We covered this in:
Red Hat is a Linux company. Novell is… well, a whole lot of stuff, mostly proprietary software. This morning we showed a video where Professor Eben Moglen said that Microsoft would call its GNU/Linux distribution "Novell". █
Permalink
Send this to a friend