05.11.10
Gemini version available ♊︎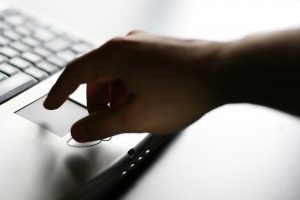 Summary: Two new messages from USENET, regarding "Netbooks" and Smartbooks"
Has Microsoft finally managed  Netbook extermination in the USA ?
From: Terry Porter
Date: Sunday 09 May 2010 09:34:58
Groups: comp.os.linux.advocacy

According to this graph (see below), YoY (Year over Year) sales of the Netbook in the USA have slumped from 641% in Jul2009 to 25% in Mar2010 and 5% in Apr2010.

We all know that tens of millions of Linux netbooks were sold before Microsoft strongarmed the netbook manufacturers into providing only Windows7 on Netbooks whose hardware specs were also dictated by Microsoft  to be much reduced compared to a Laptop. i.e. ram was limited.

Retailers were 'persuaded' not to offer Linux Netbooks where Windows Netbooks were on display, or to make sure the Linux Netbooks were powered off, or not just available.

This graph, http://mashable.com/2010/05/06/ipad-netbook-market/ shows the sales data I have quoted above, although it attempts to suggest that the Apple Ipad is the reason for the Netbook slump.

As the Apple Ipad was not released into the American market until April 2010, the Ipad may be responsible for some of the April slump, but it  can't be responsible for the prior decline.

I think the likely suspect for the decline is Microsoft, Windows7, a  maximum of three concurrent apps, and pricing that in some cases, rivals  larger dual core laptops.

Who needs to innovate, … when you can exterminate ?
Guess we can't call them SmartBooks – new term needed!
From: Rex Ballard
Date: Monday 10 May 2010 11:46:39
Groups: comp.os.linux.advocacy

A few months ago, Lenovo, fed up with having the Linux powered NetBook hijacked by Microsoft announced a new device powered by the ARM chipset so that it could ONLY run Linux.  They called this new device a SmartBook.

It seems that the SmartBook term was another trademark and now Microsoft has hijacked that trademark too.

http://www.smartbook.info/?gclid=CKuPvJeux6ECFV195Qod9hR-_A

http://www.smartbook.de/Content/Startseite.aspx

http://www.smartbook.de/Content/produktseiten/default.aspx?kategorie=business

http://www.smartbook.de/Content/produktseiten/default.aspx?kategorie=lifestyle

So what should we call a Linux powered ARM based book – and this time could the Linux Foundation Trademark the term and enforce the trademark as well as the Linux trademark as aggressively as Microsoft does?
Permalink
Send this to a friend