05.24.10
Gemini version available ♊︎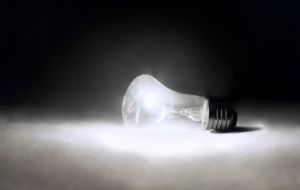 Summary: Disinformation in the press gives Microsoft credit for ideas it merely copied; herein we rebut
Microsoft is not an inventive company. It never was. Microsoft is good at adopting other people's ideas and then mass marketing/patenting them. That's not innovation, it's just consumerism maybe.
"More Profit Than Prophet" is what The Atlantic claims Bill Gates to be. He is a businessman, not a scientist with foresight (and anyone who is sufficiently familiar with Microsoft's history will say the same). He just copied other people's ideas from the very start. "In my case," said Bill Gates, "I went to the garbage cans at the Computer Science Center and I fished out listings of their operating systems."
Anyway, here is the piece from The Atlantic. It shows Gates' many unfulfilled predictions.
It's been 15 years since Bill Gates published The Road Ahead, a book packed with the Microsoft founder's predictions about the future. How do Gates's prophecies hold up now that the road ahead has arrived?
Despite the obvious, some sites wrongly attribute the hypePad to Gates [1, 2, 3]. The hypePad is neither innovative nor is it Gates' idea; It's more of a cult item. And anyone who bothers studying the history of mobile computers will see that neither touchscreens nor mobile devices like the hypePad (most are running Linux these days) are Microsoft's invention. In the mainstream press they often ignore a lot of prior art and pretend that just two companies, namely Apple and Microsoft, exist. It makes good headlines and a game of two teams (like the elections). We ought to point out that Microsoft used the same lies about Surface, which GNU/Linux-based projects (with working prototypes in research) predate by a long time.
Is there any true Microsoft innovation? Something that truly came out of nothing? Needless to say, innovations never come about this way. Apple is not innovative either and it's rather conformist. Free software probably breeds the most innovation because of freedom of thought and creation. █
"We've always been shameless about stealing great ideas."
"Why join the navy if you can be a pirate?"
–Steve Jobs
Related posts:
Permalink
Send this to a friend