05.26.10
Gemini version available ♊︎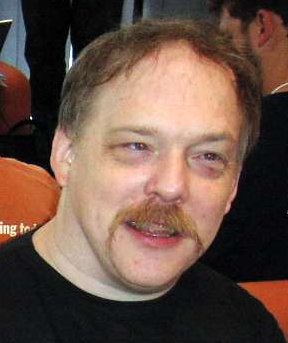 Summary: "Apple has been outflanked by Google's multi-vendor strategy, outsold in new unit sales, and is now outgunned in technology and user-visible features," says a well-known Open Source figure
MR. Eric Raymond has just argued that it's a "bad time to be an Apple fanboy". Apple's latest despicable moves are a subject we wrote about this morning and Apple is not even winning against Linux. In fact, it has actually alienated many of those so-called 'fanboys'. Raymond ends his post with the following statement:
I'm not going to count off the rest of the feature list here, because I want to focus on the larger picture. Apple has been outflanked by Google's multi-vendor strategy, outsold in new unit sales, and is now outgunned in technology and user-visible features. Again, I was expecting this…but not so soon.
Now is a good time to point out the embarrassment that we have in the UK, namely that elected officials decided to acquire some of the most draconian products ever to exist and to give them to people who run the country. What an utterly bad example to be setting, never mind the issue of cost (the cost of freedom is vastly higher than Apple's generic devices that are assembled by children in Chinese sweatshops).
From The Times:
MEPs get £4m taste for Apple iPad

[...]

Marta Andreasen, the UKIP member who sits on the budget committee, said: "We were told the iPads would actually cut costs as they are not expensive and that we would be able to stay connected while outside the office or on holidays, but many of the older MEPs don't even know how to use the internet properly.

"I am against that because it seems completely unnecessary, especially when European taxpayers are facing such difficult times."

A parliament spokeswoman denied that there were plans to obtain iPads for MEPs in the "immediate future" and said she was not familiar with the bureau initiative.
Why would anyone want to promote a technology cult inside parliament, and one that puts control in the hands of a foreign company with its own secret digital locks, kill switches, and potentially back doors? Ideally, parliament should assemble computers with exchangeable parts (it's not hard to do these days) and put on them free code which it can inspect, control, enhance, and share with the public too. This free code is some of the best which is out there and it's always improving. █
Permalink
Send this to a friend