06.24.10
Gemini version available ♊︎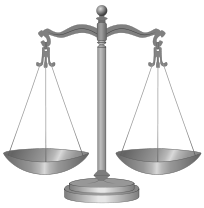 Summary: A few words on the site's status after transitions, including a word on load balancing
WE RARELY report any site news anymore. We believe it to be a reducer of signal, but here is a quick note to say that the improved focus which places "Boycott Novell" as a campaign rather than a domain name has paid off. Netcraft now ranks this domain 1454th for traffic on the Web (nevertheless, it's UNIX/Linux-oriented, whereas Alexa for example is very Windows/IE-oriented).
We would hardly manage to cope with server load had it not been for caching that was set up separately. Most pages are delivered without actually touching the CMS or the database, simple by pairing requests with static copies of them*. At certain hours of the day the server does slow down considerably, but pages are usually being served at the end (not perfect for the impatient). We have a new page for those who can and wish to support the site by donating. This site is run solely by volunteers.█
___
* Cache needs refreshing when a comment is left, but the requirement of registration to comment (which weeds out abusive/aggressive trolls) makes it a rarity.
Permalink
Send this to a friend