06.25.10
Gemini version available ♊︎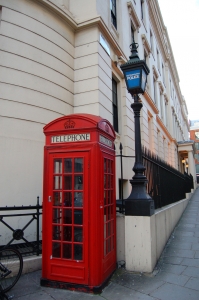 Summary: Serious problems upon launch of the latest hypePhone, which was released in a rush to compete with Linux (Android)
• "Hold different." [IMG]
• Apple responds to iPhone 4 reception issues: you're holding the phone the wrong way
So, we just spoke with Apple and got the straight dirt on the reception issues that have been plaguing users today… and it's a little surprising. In essence, Apple cops to the fact there are reception issues with the new iPhone — namely, that if you cover the bottom-left corner of the phone and bridge the gap between the notch there with your naked flesh, you could see some signal degradation. Yes, you read that right: it's not a software or production issue, simply a matter of the physical location of your hand in regards to the phone's antenna. The company's suggested fix? Move your hand position, or get a case which covers that part of the phone, thus breaking contact. As you can see in the email above which just arrived in our tip box, this is a sentiment which runs pretty high at the company.
• Apple issues advice to avoid iPhone flaw
Apple has released official advice for iPhone 4 owners to overcome the problem of the device losing signal when held by the lower left corner.
• Lefties: beware iPhone 4 reception problem
• The Closed Community of Apple Produces a Lemon
The wonderful ithingy we here about has a major bug. If you hold it in a fairly natural way the 3G signal strength drops greatly. A poorly designed antenna is the problem. Holding the phone loosely seems not to show the problem but if you were stressed in an emergency or while parachuting, you might squeeze it a bit, I figure.
• Full Analysis of iPhone Economics – it is bad news. And then it gets worse
Today if you decide to develop a free app, you pay your $35,000 development cost, then you find your free app competing against just a modest set of 60,750 rival free apps on the iPhone.
• Privacy Change: Apple Knows Where Your Phone Is And Is Telling People
Apple updated its privacy policy today, with an important, and dare we say creepy new paragraph about location information. If you agree to the changes, (which you must do in order to download anything via the iTunes store) you agree to let Apple collect store and share "precise location data, including the real-time geographic location of your Apple computer or device."
So the Mac mini finally got a long overdue refresh and frankly i'm disappointed. This machine could make a really nice home theater PC (HTPC) or sever except it is crippled in one important respect for each of these uses: no blu-ray drive for HTPC use, no e-SATA for server use. Sigh.

The review at PC Mag conveniently glosses over both these issues. No guys its not okay to say no blu-ray is to be expected because Apple wants you buy their HD contact or stream it using itunes. the standard for consumer HD content is still very much blu-ray and will be for some considerable time, probably until the majority of consumers have connectivity greater than 10Mbps. It is just plain unacceptable that Apple is still not supporting blu-ray and Steve's lame excuse that blu-ray doesn't work well enough is well, lame. Blu-ray has been running just fine on Windows for at a couple of years not so Steve, here is hint – CATCH UP. Let's hope that Apple users don't have to wait as long as it took for the iPhone to get mult-tasking.
Permalink
Send this to a friend