07.22.10
Gemini version available ♊︎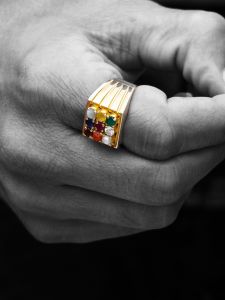 Summary:News about GNU/Linux, structured with the new site format in place
GNU/Linux
There is an old saying in the Linux community (actually in just about every community – but I heard it from a Linux developer first) "eating your own dog food" (or the shorter "hipster friendly" version dogfooding. This basically means using the product you create. It can also be associated with practice what you preach. Sometimes this ideology sneaks up behind you and stealthily bites you on the bum. This recently happened to me…and I thought I would share the experience with you to illustrate that user error is best way to an insecure Linux installation.

Pune-headquartered Bharati Vidyapeeth has its institutions spread across India.In 2009, it adopted open source technology when it implemented the TechnoMail enterprise mailing solution to fulfil its communication needs.

With around 180 educational institutions under its umbrella,Bharati Vidyapeeth has become a leading national-level educational organisation. Today, it touches the lives of 2.5-lakh students, employs around 8,000 people and has used open source technology for smooth communication across the board to improve productivity. TechnoMail, the enterprise mailing solution by TechnoInfotech built on an enterprise Linux platform, was adopted in 2009 to provide a single communication platform that went a step ahead of just e-mail and catered to the organisation's active and passive communication.

The new Truecrypt 7.0 release is almost 7 times faster compared to 6.0 on my i7-620M with AES-NI. It is some hundred mb/s faster now than dmcrypt (which runs my system-encryption on Debian Squeeze), but that is expected since truecrypt makes use of multiple cores AND aes-ni and dmcrypt only supports 1 thread per mounted device, so unless you create a RAID consisting of multiple dmcrypt-devices, you can only use 1 core.

In the Linux desktop world, the graphical user interface is here to stay. Old Unix hands may grumble, but the fact remains that, without all the efforts poured into GNOME, KDE, Xfce and others, Linux would not be as successful as it is today.

The reason for the desktop's success is obvious. A desktop requires much less knowledge than a command line, and is suited to maybe 80% of the most common tasks that an average user needs. If the desktop needs much larger applications, that hardly seems a problem on a modern computer.

All the same, the command line continues to have distinct advantages over the desktop. Although casual users often consider the command line as prehistoric as a giant sloth, it continues to give you more options and more tools that the desktop ever has or is likely to.

The Linux Professional Institute (LPI), the world's premier Linux certification organization (http://www.lpi.org), announced a number of initiatives for its community members: these include LPIMall.com (http://www.lpimall.com) — a webstore for LPI affinity products for Linux professionals, a survey of LPI alumni, and prizes for volunteer contributors from around the world who assist with LPI's exam development program.

Desktop

First off let's get the boring bit out of the way: As netbooks go, the Starling is atypical of its competitors – Atom, RAM, Screen size. Counting against it slightly are a standard 3 Cell battery which will see you eek out 3.5 hours at best and the inclusion of 0.3MP webcam which, compared to most other netbooks, it pretty subpar. But at a base price of only $389, a gorgeous exterior and guaranteed compatibility from the off – including suspend and resume – it's more than a match for it's competitors.

Dell updated its Europe site with a "Windows or Ubuntu?" page. I can understand Dell wants to continue to market PCs with both operating systems, however the information posted on this page is fragmented, at best.

On the page it states "Choose WINDOWS if:" and lists a few points:

"You are already using WINDOWS programs (e.g. Microsoft Office, ITunes etc) and want to continue using them". No mention of Wine, which actually allows Windows programs to run on Linux. Instead, they could have provided a link to WineHQ's Applications page, for customers to check application compatibility if they are considering Ubuntu Linux.

Think Ubuntu is useless? Think again. Ubuntu can be an extremely effective tool for repairing and working on computers, even if you consider yourself a Windows purist. This is because Ubuntu is capable of loading completely from a Ubuntu Live CD, giving you access to your computer in ways Windows can't – or when Windows is completely broken.

Audiocasts

Eben talks about "When Software is in Everything: Future Liability Nightmares Free Software Helps Avoid" to the Scottish Society for Computers and Law (SSCL) in Edinburgh, Scotland on June 30. Karen and Bradley introduce the talk to listeners.

Kernel Space

Have you ever wanted to look inside a tar.gz file but without expanding it? Have you ever wanted to just dump files in a .tar.gz file without having to organize it and periodically tar and gzip this data? This article presents another REALLY useful user-space file system, archivemount. It allows you to mount archives such as .tar.gz files as a file system and interact with it using normal file/directory tools.

Applications

We love Linux, and want to make it easier for others to do so, too. This first edition of the Lifehacker Pack for Linux includes our favorite apps that get things done and make your desktop great.

When I first eyeballed the apps digiKam and Shotwell, I saw the former as being far more intricate and professional-looking. But first looks can be deceiving. Shotwell's features and advantages are initially less obvious. Once I got more familiar with both of these apps, choosing one over the other got tougher.

Instructionals

Games

Lets start with the big news for today A new version of Cube2:Sauerbraten was released today: Justice Edition!

Changes include two new player-models, 30 new maps, a mini radar and the new hold and efficiency game modes.

After 7 years Troy Hepfner has finally started working full time on MyGamingCompany, the developers of : Dirk Dashing: Secret Agent!, The Adventures of Rick Rocket and Fashion Cents Deluxe which are all available for GNU/Linux.

What? A "walk through?" Yes. We see Osmos as an arcade game — not a puzzle game, where giving away "the answer" can rob players of the satisfaction of discovering the solution for themselves. Here, it's more about your understanding and skills; and as you improve, we believe your enjoyment of the game will also increase. We really want people to be able to finish the Odyssey (which we see as an introduction to the various level types) and spend their time enjoying and building skills at their own speed in Arcade mode.

Desktop Environments

K Desktop Environment (KDE SC)

I had a lot to do today, and KDE4 proved a welcome ally in getting the job done – it was not obtrusive at all. This is probably my bias speaking here, but I think Gnome is less obtrusive – possibly because there is less going on. For what it is worth the Ubuntu notifications tend to be intrusive – I like them, but they tend to break your concentration if they pop into view in the corner of your vision.

Even though I identified (and fixed) that this was due to the switchable graphics (both cards were running and sucking power), I was eager to optimize the power consumption. After some research, I came up with the following solution.

GNOME Desktop

Hardware compatibility, ease of use, the size of a software repository. These three attributes are unique to each Linux distribution. But at the same time, each Linux distribution is at liberty to take and mix whatever it wants from any other.

This creates a rather unique situation, where good ideas quickly spread, and bad ones fail. And as a result, there are dozens of distribution updates each month, hundreds each year, in a race to leap-frog the each other in the race to the top of the DistroWatch.com charts.

Reviews

PCLinuxOS

PCLinuxOS is a APT-ified, Mandriva-based Linux distribution. It's one of those distributions that offer a separate version for virtually every existing desktop environment. Four of them – Enlightenment, LXDE, Openbox and Xfce are recommended for intermediate to advanced users, while the GNOME and KDE versions are recommended for all user levels (beginner to advanced).

[...]

I left out Mint because it is an AWESOME distro. If it ever gets based on Debian testing, it will give PCLinuxOS a run for its money to take over my PC's.

As you probably expect at this point, I absolutely recommend PCLinuxOS 2010. I have been using it for only a couple days, but I have the feeling that it is the best Linux release I have tested in years.

PCLinuxOS 2010.1 is excellent for any kind of user, but probably most recommended for new comers. It brings down the need for CLI typing to almost zero.

Don't take my word for it, DOWNLOAD it and give it a try! You will not be disappointed.

Jolicloud

Over the last week, Jolicloud started rolling out the first complete version of its Linux distribution to existing users.

The distro is highly netbook-centric and, until Jolicloud 1.0, looked very much like the Ubuntu Netbook Remix on which it is based. However, the new version looks significantly different to the 'pre-final release' that preceded it. That was an unusual move for the company, as major user interface (UI) changes tend to be tested in beta before their final release.

I may have found it. Jolicloud is not perfect, but I'm struggling to think of a rival Linux distro that can be so easily picked up and run by an average user. Let's just get this out the way first: the weakling Booklet 3G flies on Jolicloud. I do not miss Windows 7 (a great OS for bigger, brawnier computers) one little bit.

Genealogy

The Archives and History Library of the West Virginia Division of Culture and History has started a Genealogy Club which will meet on the second Thursday evening of each month from 6 – 7 p.m. The programs, which will focus specifically on genealogy-related topics, will take place in the library at the Culture Center, State Capitol Complex in Charleston. All sessions are free and the public is invited to attend.

Would you like to try Linux but you don't want to reformat your PC's hard drive? There's an easy way to take Linux for a "test drive" without affecting your PC. It's called a Live CD.

A Live CD, (or DVD, or USB external disc) is a CD containing a bootable computer operating system. With most Live CDs, that operating system is a version of Linux.

[...]

I think you will agree that the Linux Genealogy Live CD is an easy method of trying Linux and of trying the included genealogy applications without spending any money.

Red Hat Family

Red Hat (NYSE:RHT) is currently trading 19.50% above its May 6th low of $26.81. Investors are looking to see if this 'flash crash' low can act as support signaling the stock has completed a bottoming process.
In the past 52-weeks, shares of Red Hat have traded between a low of $20.58 and a high of $32.6 and are now at $32.03, which is 55.60% above that low price.

Fedora

Today I have released the 1st build of Fedora for the XO-1 which includes Sugar 0.88. You can get it here. Installation instructions are here

Since this build includes Sugar 0.88 I have changed the numbering scheme. This is build 100. Builds 16 and below will continue to be available and include Sugar 0.84.

A long time ago, but not so long ago, http://fedoraproject.org was a simple splash page with just a bunch of links. Later on, it redirected straight to the wiki. After a release or two bringing the entire wiki down (and halting contributors from getting work done!) because of high-demand on the website for downloading releases, a very simple, lightweight set of static pages was put together to help alleviate the problem. It is the base of that lightweight static page set that we have been using for quite some time these days.

Canonical/Ubuntu

Indian government has a reputation for false claims when it comes to technology breakthroughs – the $10 laptop, which wasn't really a laptop (turned out to be a USB stick) and then the Google Earth Killer, i.e. ISRO Bhuvan added to the technology achievements of the governemnt and brought international shame.

Today, the Union Minister for human Resource Development, Kapil Sibal unveiled a low cost computing-cum-access device which will be priced at $35, and expects the price to gradually drop to $20 (and ultimately to $10!).

Android

AppBrain estimates that 5,500 applications out of over 70,000 officially recognized titles are installed on 99.9-percent of all phones. The other 65,000 apps are installed on less than .1% of phones. In other words, about 8-percent of all apps in the Android Market can be found on just about every phone. The other 92-percent languish in relative obscurity.

Interest levels in syncing music collections have notched up a bit of late with the introduction of a plethora of new Android-based super phones. That is, unless you happen to be one of those owners with a large quantity of digital music encumbered by digital rights management (DRM) better known as copy protection. In that case, you might want to do some research into converting said digital files into a more portable format. Meanwhile, for the rest, with media ready to load up on a new cool phone, we'll take a look at Linux options.
Permalink
Send this to a friend