07.28.10
Gemini version available ♊︎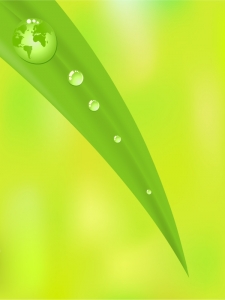 Summary: A prominent member of the KDE project is picked by Novell to serve as a promoter of OpenSUSE
A FEW HOURS AGO we wrote about OpenSUSE, noting that it ought to find new stewardship. In addition to covering some recent OpenSUSE news [1, 2], Muktware writes about Novell's announcement that Jos Poortvliet is becoming the Community Manager of OpenSUSE:
The openSUSE Project has announced the appointment of Jos Poortvliet as openSUSE Community Manager starting August 1.

Poortvliet brings several years of community building experience to his new role and will be responsible for continuing to drive and grow the openSUSE project as well as serve as community liaison within Novell.
Zonker, who is the previous Community Manager, left Novell several months ago, so it took OpenSUSE a lot time to make this appointment. It took about half a year and Andreas Jaeger announced this in the mailing lists as follows:
We're proud to announce today that Jos Poortvliet will join the openSUSE project and Novell as openSUSE Community Manager starting on August 1. With Jos we've found a leader with excellent community building experience combined with a very welcoming nature, many fresh, promising ideas and a strong drive to grow the openSUSE Project. Jos holds a degree in Organisational Psychology from the University of Utrecht and has gained valuable experience in several professional roles ranging from Project Manager at KPN to Service Level Manager at Royal Bank of Scotland. Last but not least, Jos is a leading member of the KDE Marketing Team and has helped Akademy and the Gran Canaria Desktop Summit attract a vibrant and collaborative audience.

Jos commented, "The opportunity to become part of the international openSUSE community is very exciting. There are a great number of interesting developments going on in the free software world, and openSUSE plays a major role in many of them. I look forward to working with the community on these, helping it grow, finding new directions and ways of developing, and delivering its innovative technologies to users and developers around the world."

We enthusiastically welcome Jos and look forward to his working with the openSUSE community to shape the future of the openSUSE project. After his start he will be deeply involved in the openSUSE conference, other community events and activities, and of course he will have the pleasure of promoting openSUSE wherever possible.

Andreas
Poortvliet will be managing a strong KDE-oriented (but pro-DE choice) GNU/Linux distribution. It is mostly a representative role as people like Andreas, Coolo, and their colleagues coordinate development.
I generally like Poortvliet. He has been politely asking me in Identi.ca to go easy on Novell and SUSE (since approximately 2 months ago). █
Permalink
Send this to a friend