07.29.10
Gemini version available ♊︎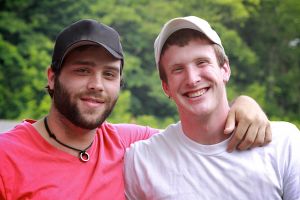 Summary: DeKoenigsberg remarks about Canonical's contributions to GNOME
EARLIER on we mentioned a talk about GNOME — a talk which its deliverer (Dave Neary) wrote about and the slides are now online. They are self explanatory for the most part and they show that Red Hat is a top contributor to GNOME. What about Novell? Well, it's trailing behind but nowhere as behind as Canonical, which contributes to GNOME in terms of commits almost as much as it contributes to Linux.
Greg DeKoenigsberg from Fedora/Red Hat — not Novell's Greg Kroah-Hartman — is pressuring Canonical/Ubuntu to give more to GNOME.
Red Hat, 16%. Canonical, 1%

In case you missed it: $SUBJECT is the percentage of contribution to the GNOME codebase. Thanks, Dave Neary.

An upside of not working for Red Hat anymore: I can speak frankly about this kind of issue, since no one really cares what I think anymore. I'm just another cranky dude with a blog.

If you doubt, for a nanosecond, that Canonical is a marketing organization masquerading as an engineering organization, then you're either an unapologetic Ubuntu fanboy or you're not paying attention.

One of the most irritating things about working at Red Hat was watching Canonical take credit for code that Red Hat engineers wrote. Of course, Red Hat engineers, being the upstanding sort of chaps that they are, never said a word about it, because they've always been too busy carrying the load — and it's really never made sense for Red Hatters to complain much about it anyway, because it's not the sort of discussion that ever benefits the complaining party. "You're just mad because Ubuntu's cooler than you," the masses would say, and to be fair, there's always been something to that.
The part which can be described as a flame is that "Canonical is a marketing organization masquerading as an engineering organization, then you're either an unapologetic Ubuntu fanboy or you're not paying attention."
A few weeks ago we wrote about the genesis of Ubuntu marketing. Was DeKoenigsberg unfair? █
Permalink
Send this to a friend