08.03.10
Gemini version available ♊︎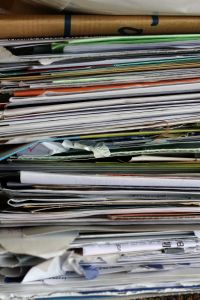 Summary: Piles of invaluable patents are being used to harm, to extort, and to stifle the industry, especially in the United States
What's so bad about 'business method' patents? Small PR firms 'goosed' by a patent on press releases ((huge legal bills, a part which is only good for lawyers)
Kennedy's business proposition is simple: For a one-time fee of $399, eReleases distributes press releases generated by his small business clients to thousands of members of the media and to the PR Newswire wire service. For an additional fee, Kennedy will write a release.
Bilski: Perhaps Not Much Of A Game Changer After All
Editor: Where does that put software programs?

Kiklis: Software remains patentable subject matter. So, for any new computer technology, if you have a method in which there is transformation or if it's occurring within a machine and has sufficient ties to the machine, you should be safe. Software programs in the abstract – a program that is not tied to a machine – might not be patentable, but you should be safe if it's tied to a computer.
Patent Litigation Weekly: Data Shows That Troll Problem Persists
Patent defense schemes seem to be everywhere these days. There's Allied Security Trust (AST), a coalition of frequently sued companies that aims to pool resources to buy up patents that could be wielded in infringement suits. There's Article One Partners, a company who goal is to "crowd source" the search for prior art and make money while eliminating bad patents. And there's the more controversial RPX, whose CEO John Amster has ambitious plans to end the "NPE problem" altogether.

Less flashy, but in many ways more interesting, is PatentFreedom. For $25,000 a year—a small fraction of what the average patent litigation can cost–PatentFreedom offers operating companies access to exclusive research about the non-practicing entities using patents against them. PatentFreedom's database contains information about more than 330 NPEs, which between them hold more than 23,000 U.S. patents and applications and are involved in more than 3,000 lawsuits–many of them sprawling multi-defendant affairs.
Patents Getting In The Way Of Saving Lives; Fabry Disease Sufferers Petition US Gov't To Step In (life and death at stake again)
Genzyme is a pharma firm that has a patent on a drug, Fabrazyme, which is used to treat Fabry disease, an enzyme deficiency that can create very serious problems in those who have it — including kidney failure and heart attacks. The problem? Genzyme apparently can't produce the supply needed by patients. Now, in a true free market, when supply was less than demand, a competitor would step up production, but (oh wait!) there can't be any competitor, because the patent means that Genzyme is currently the only one legally allowed to make the drug. Now a group of patients who have been forced to ration their dosage at one-third the usual amounts, leading to serious health problems and at least one death, has petitioned the government for the right to break the patent.
"The tiny device I have here in the palm of my hand is the sort of product that could emerge if the information required by the Commission were available, Microsoft no longer has a stranglehold over the world's networks."
–Andrew Tridgell
Permalink
Send this to a friend