08.11.10
Gemini version available ♊︎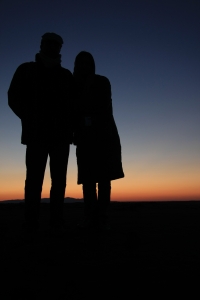 Summary: Novell is spreading Mono to Macs while it also promotes Microsoft's Visual Studio and gets special attention from the Redmond press
THE PROBLEMS with Mono have been covered by Techrights since 2006. Sites like CIOL are still promoting Mono Tools for Visual Studio 2.0 in this week's news, but what we found most interesting is that John K. Waters from the 'Microsoft press' joins the likes of Worthington (big Mono booster [1, 2, 3, 4, 5, 6]) and promotes Mono for Macs, despite the fact that Apple is resistant to it [1, 2, 3, 4, 5, 6, 7, 8].
When I heard that Novel was set to unveil version 2.0 of its Mono Tools for Visual Studio, I was looking forward to chatting about the release with the manic Miguel de Icaza, original leader of the open-source Mono project, vice of Novell's Developer Platform group and super-fun interviewee.
For those who don't know, Miguel de Icaza is a Microsoft MVP. No wonder the 'Microsoft press' (Redmond) "look[ed] forward to chatting" with him.
The Source has this new short post about Mono; therein it is shown that critics of Mono or GNOME-Do are collectively dismissed as "haters".
Now what does this say coming out of the mouth of someone who uses MONO as the wonderful gift to bring the "loved by all" technology to the world in the form of Gnome DO?
A lot of people who use GNOME-Do did not know about Mono or did not know that GNOME-Do is Mono based. █
"Our partnership with Microsoft continues to expand."
–Ron Hovsepian, Novell CEO
"[The partnership with Microsoft is] going very well insofar as we originally agreed to co-operate on three distinct projects and now we're working on nine projects and there's a good list of 19 other projects that we plan to co-operate on."
Permalink
Send this to a friend