08.19.10
Gemini version available ♊︎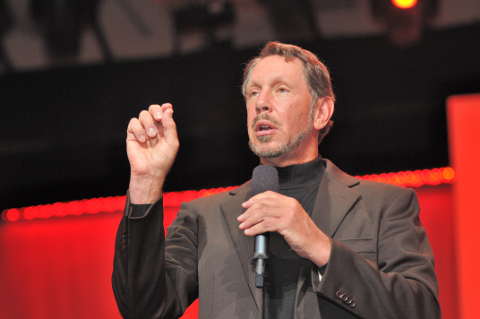 Photo from Oracle Corporate Communications
Summary: Good new find from SJVN and further explanation about comedy regarding software patents at Sun Microsystems
"IF an open source product gets good enough, we'll simply take it," said Oracle's CEO on one occasion. Steven J. Vaughan-Nichols (SJVN) has found another memorable quote that he mentions in relation to this article:
So why would Oracle, a Linux-supporter in its own right, introduce the evil of software patents into open-source programming? My answer: Because Larry Ellison, Oracle's CEO, thinks the company can profit from it.

You see there are two ways of looking at open source, as Eben Moglen, founder of the SFLC (Software Freedom Law Center), explained recently at LinuxCon. Moglen said, "The patent crisis is not going to go away. We're now in a situation — after the Bilski decision — where clarity on the patent situation is not coming anytime soon." And, "The patent system is built for secrecy and for trouble-making — it's not a pro-innovation system."

Because of this, Oracle decided to make hay while they could with its aging Sun Java patents. But, why did they choose this way? Well, Moglen answered that question as well even before anyone knew that Oracle was going to sue anyone.
Meanwhile we continue to gather more stories about the SUN/Java patents being part of a joke [1, 2]. Here is a new cartoon about those patent jokes and also a new article.
Sun engineers once ran an unofficial competition to see who could get the "goofiest" invention past the US patent office, according to former Sun man and Java founder James Gosling.

In suing Google over its use of Java on Android, Oracle is waving seven Sun patents, and one of them carries Gosling's name. In a blog post sparked by the suit, Gosling says Sun didn't pay patents much heed until the company was successfully sued by IBM for infringing on its so-called RISC patent. Then Sun went on a "patent binge", and yes, this included some less-than-serious filings.
In later posts we are going to show that the Oracle case is technically weak [1, 2, 3, 4, 5, 6, 7, 8, 9, 10, 11, 12, 13]. █
Permalink
Send this to a friend