08.30.10
Gemini version available ♊︎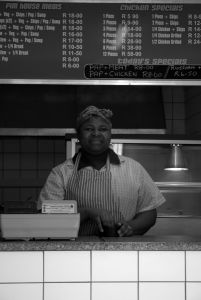 Summary: Bill Gates turns out to be hurting the African population in yet another way (while pretending to help), this time by advancing multinationals' food monopolies over there
The Community Alliance for Global Justice has just complained about the Gates Foundation and its Monsanto investments which we covered last week.
GATES FOUNDATION INVESTS IN MONSANTO

Both will profit at expense of small-scale African farmers

Farmers and civil society organizations around the world are outraged by the recent discovery of further connections between the Bill and Melinda Gates Foundation and agribusiness titan Monsanto. Last week, a financial website published the Gates Foundation's investment portfolio, including 500,000 shares of Monsanto stock with an estimated worth of $23.1 million purchased in the second quarter of 2010 (see the filing with the Securities and Exchange Commission). This marks a substantial increase from its previous holdings, valued at just over $360,000 (see the Foundation's 2008 990 Form).

"The Foundation's direct investment in Monsanto is problematic on two primary levels," said Dr. Phil Bereano, University of Washington Professor Emeritus and recognized expert on genetic engineering. "First, Monsanto has a history of blatant disregard for the interests and well-being of small farmers around the world, as well as an appalling environmental track record. The strong connections to Monsanto cast serious doubt on the Foundation's heavy funding of agricultural development in Africa and purported goal of alleviating poverty and hunger among small-scale farmers. Second, this investment represents an enormous conflict of interests."

Monsanto has already negatively impacted agriculture in African countries. For example, in South Africa in 2009, Monsanto's genetically modified maize failed to produce kernels and hundreds of farmers were devastated. According to Mariam Mayet, environmental attorney and director of the Africa Centre for Biosafety in Johannesburg, some farmers suffered up to an 80% crop failure. While Monsanto compensated the large-scale farmers to whom it directly sold the faulty product, it gave nothing to the small-scale farmers to whom it had handed out free sachets of seeds. "When the economic power of Gates is coupled with the irresponsibility of Monsanto, the outlook for African smallholders is not very promising," said Mayet. Monsanto's aggressive patenting practices have also monopolized control over seed in ways that deny farmers control over their own harvest, going so far as to sue—and bankrupt—farmers for "patent infringement."

[...]
As we noted last week, the Gates Foundation is harming Africans not just with Monsanto but also with banking institutions it works with (to increase debt like Elliott Associates does). "Gates Foundation [...] added the Goldman Sachs Group and Monsanto to its portfolio," says IP Watch, repeating what we covered a week ago and adding:
According to civil society organisations, the addition of Monsanto into the Gates Foundation's portfolio also brings concern about Monsanto's patenting practices and monopoly over seeds. Civil society is worried that Gates' interest in Monsanto will worsen the conditions of small farmers in developing countries, and might represent a conflict of interest, according to the Community Alliance for Global Justice.
The Gates Foundation is used to conflicts of interest. In many other areas of operation (e.g. polio [1, 2] and smoking/tobacco [1, 2]) there are conflicts of interest where Gates invests in the very same things he pretends to battle against. Now is a good opportunity to watch the following interview which explains this rather well. █
Bill & Melinda Gates Foundation- Truth Revealed
Permalink
Send this to a friend