09.03.10
Gemini version available ♊︎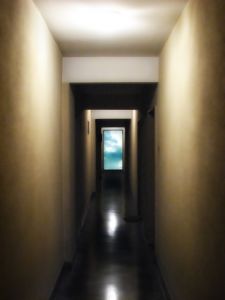 Summary: AOL turns to Google, despite rumours that Microsoft wanted to buy AOL
IN RECENT MONTHS we have seen AOL-Microsoft staff moves and also rumours that Microsoft might buy AOL [1, 2, 3, 4, 5] in order to float a dying 'search' engine. Well, AOL ended up sticking with Google at the end.
In a surprisingly quick and even stealthy move, AOL has renewed and expanded its search agreement with Google, even though many had expected there to be more-competitive bidding throughout the fall to win the deal.

The five-year partnership to provide search technology and search advertising by powering AOL Search is more wide-ranging than the one it replaces, also including improved search products, global search, mobile search and also a video-distribution arrangement with YouTube, which could evolve over time to include content partnerships.
This probably rules out any possibility of Microsoft gaining power over AOL in the near future.
In reference to this article, TechDirt now opines that "Microsoft Missed The Disruptive Innovation In Paid Search":
Both cases highlight the same basic point: the claim that big companies will automatically recognize a disruptive innovation and "copy it" is wishful thinking in many cases. Time and time and time again we see stories more like the ones above, where truly disruptive innovation isn't just ignored, it's actively blocked at big legacy companies who fear it cannibalizing an existing business, rather than recognizing the opportunity.

In the end, both Microsoft and Yahoo failed to jump into keyword search in any serious way until long after Google established it as a giant business. At that point, both tried to play catch-up, with Yahoo buying Overture and Microsoft rebuilding its product — and as we've also seen over and over again, by waiting that long, it was too late. The two companies still haven't come anywhere close to catching up in market share, even if the technology is considered to be about equal at this point.
It seems unlikely that Microsoft or the user interface (for Bong [sic]) called "Yahoo!" will ever manage to gain real traction and deceive people through 'search' results. That's a good thing, in a way. █
Permalink
Send this to a friend