09.21.10
Gemini version available ♊︎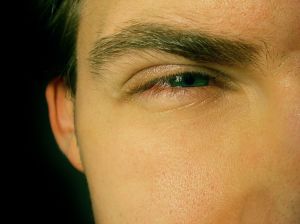 Summary: Analysts take a close look at Microsoft and they don't like what they see; Microsoft is apparently trying to hide losses by merging units; alleged Microsoft employees are suggesting that more layoffs are weeks away
MICROSOFT'S financial situation is somewhat of a misunderstood subject because the company has debt and despite bragging about huge profits the company has vapourised a lot of its cash reserves. Under Ballmer's reign or era the company lost about half its value (Microsoft would rather people evaluate it by its stock alone). Microsoft's GNU/Linux-hostile COO Mr. Turner is dumping his Microsoft shares and despite some recovery in the stock market (see Red Hat's performance for example) Microsoft's performance remains rather abysmal:
Microsoft, down about 22 percent this year, is a profit powerhouse. In its last fiscal year that ended in June, it posted a 40 percent pretax profit margin and a return on stockholders' equity of 44 percent.
That's what Microsoft says, but there are more sceptical people out there.
"[T]he shell game of hiding loses, moving divisions around that are losing too much money (Kin)"
–Chips B. MalroyMicrosoft thinks that Microsoft is cheap and some people went along with this type of headline (we found two examples), implying that Microsoft is about to surge. Well, on what basis exactly? A current/former Microsoft shareholder suggests dumping the stock. The company's financials are not so impressive (buybacks imminent) and Microsoft has debt (last covered last week and therefore not worth repeating).
"Jefferies & Co. said Microsoft Corp. could borrow up to $4.5 billion," according to two separate articles from last week [1, 2]. The latter says "Jefferies Thinks Microsoft Could Borrow $4.5 Billion" (Microsoft has already borrowed several billions).
Mary Jo Microsoft has just revealed that Microsoft may be using the old trick of merging unrelated businesses so as to make all divisions look profitable. We saw Microsoft doing this several times before. This time it's a huge stretch because Microsoft tries to merge embedded (failing) with server and tools (successful). This way, according to our reader Chips, the failure will be hidden away in a bigger bucket. It's "the shell game of hiding loses, moving divisions around that are losing too much money (Kin)," he explains.
There's some odd reorg-related news coming out of Microsoft today, September 20. The company is announcing that it is moving its Embedded business into the Server and Tools unit.

[...]

I had been assuming Embedded might end up as part of Windows client or maybe as part of the Mobile Communications Business (since Microsoft's Mobilebusiness is one of the biggest — though not the only — OEM for the various Embedded division products).
This is worse than the Microsoft blog makes it seem (we have not yet identified any proper analysis of this). But it gets worse. After some recent downgrades and the like from a Standard & Poor's analyst and from Credit Suisse Microsoft takes another couple of hits. "FBR cuts Microsoft profit view" says this report which expands as follows: "FBR Capital Markets lowered its profit estimates for software giant Microsoft Corp due to softening consumer demand for PCs."
"[O]nly seen about 3 comments new on Mini msft about layoffs, maybe in Oct."
–Chips B. Malroy"Morgan Stanley Cuts Estimates on Microsoft Corp.'s Slower PC Sales" says another report, just one among several. This cannot be good. It means that Microsoft's upcoming results will not impress (even it they beat already-lowered street expectations, as usual because it's easy to assure).
Chips B. Malroy says that he has "only seen about 3 comments new on Mini msft about layoffs, maybe in Oct." That's the blog where many anonymous Microsoft employees comment. Have any other readers noticed something about layoffs that are coming next month? Microsoft has had many rounds of layoffs in recent years because it's moving overseas to cut costs. This often means that the quality of products is reduced, not just working conditions and wages.
To repeat what was said at the start, Microsoft lost about half its value over the past decade (mostly under Ballmer's management) and one item of news says: "That's right, Microsoft is nearly $170 billion cheaper today than it was a decade ago. That's an eye-popping discount. Of course, there are plenty of stocks that have gone backwards during the past 10 years, however, most are just a shadow of their former selves."
Microsoft's market cap is well behind Apple's and in terms of brand value Microsoft is not doing so well, either. Its position fell over the years [1, 2, 3, 4, 5]. This is one of the more Microsoft-friendly ladders and in this specific one "third place is still occupied by Microsoft, the software giant." In some other surveys/ladders of this kind Microsoft is doing much worse (the UK one/s being the exception).
Here is a fascinating observation that we found. It just states the obvious:
It's to assuage worries that too much of MS's value is held overseas, resulting in tricky taxation situations. More than anything else this confirms one thing: Despite its PR, MS isn't in the business of serving consumers … it's a money-making machine.
"Why Apple Beats Microsoft At Change Management" says this headline from Forbes and although we spend no time comparing Microsoft to Apple (it's the wrong comparison to have when we really deal with software freedom versus proprietary software, not brands), Chips B. Malroy insisted on pointing out (twice even) that Apple's hypePad (and to some extent Google Android too) is causing huge damage to Microsoft sales. █
Permalink
Send this to a friend