09.21.10
Gemini version available ♊︎
"In United States, software mafia sues YOU!"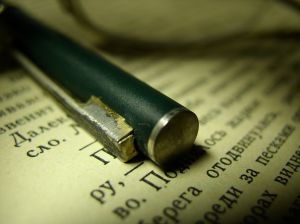 Summary: With broken patent law in the United States and in far east Asia, winners in the mobile space are determined in the courtroom rather than the market
OUR IRC regular gnufreex says that "it looks like Microsoft is down to patent trolling…
"They are dead in mobile game," he explains. "They can only try to extort patents now… And they might set off OIN… So they could be blasted forever."
Actually, the OIN has been pretty useless in that regard. It has done almost nothing at all to defend Linux against Microsoft's ongoing extortion. The mobile space is where Microsoft can make a lot of money from Android phones because Microsoft itself cannot produce anything worthy.
"They [Microsoft] can only try to extort patents now…"
–gnufreex"Oh… They still own Nokia," says gnufreex. "Sadly, they might pull down Nokia with them." gnufreex refers to what we last wrote about yesterday on a couple of occasions. We'll return to that later and for the time being just point out the coverage from AP, the Reuters headline which says "Analysis: Another Microsoft exec pushes escape key" (Reuters also has "Factbox: Key problems facing new Nokia CEO Elop"), and some other articles which can indicate that Nokia cannot join Android because Microsoft would not like it (Nokia has Symbian, which does not advance Linux). "Android, Symbian to Vie for Dominance as Microsoft Phone Series Flounders" says one article and another proposes "10 Things Nokia's New CEO Must Do ASAP". We consider this to be a candidate for entryism based on the statement from Steve Ballmer, but hopefully we are wrong. Surely enough, it can also be a negative to Microsoft. Murdoch's press says that "Elop's Exit Adds To Microsoft's Mounting Challenges" (to a certain degree it does).
As we showed yesterday, even Microsoft partners are unwilling to touch Vista Phone 7 [sic] this year and the number of companies that distance themselves from this platform appears to be growing (now it includes Sprint Nextel too).
Microsoft increasingly turns to software patents as a way of making money in the mobile space. Microsoft keeps paying all sorts of patent trolls and agitators like Uniloc [1, 2, 3, 4, 5, 6, 7] for their software patents and these companies, in turn, use this Microsoft money to sue loads of other companies. Here is Uniloc's latest:
Uniloc has vigorously pursued legal action against some of the biggest technology companies in the world over unauthorized used of its patented technology since it sued Microsoft Corp. in 2003. That case was in Rhode Island; the more recent ones have been filed in federal court in Tyler, Tex.Uniloc won a $388 million judgement against Microsoft, but the judge threw out the verdict. At that time, Uniloc attorney Paul Hayes said, "This is a real David and Goliath case. Microsoft probably makes more profit in a day than Uniloc makes in sales in a year."More recently, Uniloc sued Sony and McAfee.Other companies sued in the newest lawsuit include CA Inc.; National Instruments Corp.; Pervasive Software Inc.; Aladdin Knowledge, part of SafeNet Inc.; Pinnacle Systems, part of Avid Technology; Sonic Solutions Inc.
Some days ago we showed that Microsoft was verbally attacking Android using patent FUD. "It does infringe on a bunch of patents, and there's a cost associated with that," Microsoft's Ellawala was quoted as saying. He then said "there's a… cost associated with Android that doesn't make it free."
"This is exactly what I knew they'd say as soon as I read about Oracle's lawsuit against Google," Pamela Jones wrote in response to this in Groklaw. "Shame on Oracle for even inadvertently helping Microsoft FUD like this."
Oracle's lawsuit may also help .NET and Mono against Java. One blogger has just explained "how Oracle can easily be defeated in its patent offensive against Android":
Interestingly, OIN appears to be rather stealthy and no longer publishes a list of protected technologies (other than mentioning linux) nor does it make public any strategy or commitment to protect anything. It might be doing this to prevent patent trolls finding loopholes or to prevent the organisation from wasting resources in unwinnable situations. Then again, it might just be an impotent organisation with no real teeth or one that only caters to protect the interests of its founding members and no one else.

Its amazing how much power OIN has (100+ patents) yet does very little to prevent the likes of Microsoft, Apple and Oracle from their anti-competitive and unethical actions which result in terrorising users of Open source with patents. The only success it has had was to purchase a set of anti-Linux patents that Microsoft would have sold to a bunch of trolls. Time to end the moral cowardice of OIN if you ask me…
Is it time for the OIN to finally shine? OpenBytes wrote about this too: (as a side note, the site is currently being trolled too much by pro-Microsoft trolls/AstroTurfers, who also abused other Web sites including Techrights under identical names)
Which comes as little surprise since over the life of this blog Ive commented on my experiences of Winmob with a MDA Mail. Lets also cast our minds back to the praise Kin received from some individuals and whilst most tech observers were predicting a flop (it was blatantly obvious in the case of Kin) we were called haters and accused of dishonesty. These claims were never retracted when the Kin was withdrawn having allegedly sold only 500 units. 500 units for a company like Microsoft? And we "haters" were right weren't we?

As I mentioned in the comments section of the previous article (kindly prompted by a resident troll) Verizon is allegedly not jumping on board with Windows Mobile 7 at its launch. This must come as a blow to Microsoft, but then after the Kin experience who could blame Verizon if they have been put off getting involved in Microsoft's latest "innovations".

I strongly suggest you read the Registers article. Whilst Microsoft siding with Oracle may not be "news", to me shows just how impossible it considers the task of competing with Android. Windows Mobile 7 will be touting great "sales" on launch day, just remember they are giving them away to their employee's for free (apparently)…
Microsoft booster Robert Mullins has just cited Microsoft Florian and belittled Java's future, as one ought to expect (his piece is further promoted by the pseudo-open source blog of IDG, in a new blog post which might show how much they love BSD because Microsoft too is based on some PostgreSQL codebase for its proprietary database).
While their comments were all obviously cleared by corporate, one of them, Stephen Chin, a director of software engineering, states: "This year at JavaOne is the seminal event of Oracle's stewardship, which will drive the future of Java."

"JavaOne 2010 is THE event that will make or break Java, the technology," writes Rom Feria, a professor at the University of the Philippines. "I cannot wait to know what Oracle will do with this awesome technology—where will Java be on the desktop, enterprise and mobile in the next in the next year or two."
The truth of the matter is that Java is still the dominant language and Oracle had arguably legitimate concerns here (not regarding Android at all).
To Microsoft, Oracle's lawsuit against Google provides FUD against Linux and Java at the same time. To Microsoft it's all about software patents at this stage (it reinvents itself as a parasite) and as further evidence of this consider Microsoft's IP Ventures, which makes the news again in Ireland:
The company is based on technology provided by Microsoft under the Microsoft IP Ventures program in collaboration with Enterprise Ireland.

This program enabled InishTech to acquire and successfully build upon Microsoft's IP in return for a providing Microsoft with a significant minority stake in InishTech.
Microsoft is trying to defeat GNU/Linux using absurd laws, not using products. The sooner everyone realise this, the sooner GNU/Linux blogs will place greater emphasis on subjects that truly affect the future success of Free software. As we argued some days ago, for software freedom the #1 barrier is software patents. A few days ago we explained this in great detail and earlier this month we showed that "the only remaining competition to mobile Linux is software patents" (this is one of the biggest growth areas at this moment). █
Permalink
Send this to a friend