09.30.10
Gemini version available ♊︎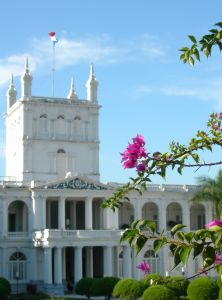 Summary: The Microsoft-stuffed VMware picks a Novell manager to be its channel director; Novell buys some virtualisation propaganda from IDG; other Novell staff on the move is being tracked
MOVEMENT of staff is sometimes indicative of things to come, which is why staff migration from Novell to VMB_ware should be seen as significant. According to this new report from IDG, Novell's Donovan is "crowned VMware channel director":
VMware has appointed John Donovan as its new director for partner organisations across A/NZ.

Donovan will take the reins as of November 1 and will continue his position at Novell as its Asia-Pacific vice-president of alliance and channel sales until then.
Here is another IDG article which names Novell as competition of VMB_ware:
VMware, Microsoft and Citrix, the most widely used virtualization vendors, are all touting their ability to automate management of virtual resources and build cloud networks. But they have competition from Red Hat, Novell and others.
Another new article asks, "Should VMware add Novell's virtualization management tools?"
VMware's customers say that the server virtualization vendor still lags third-party specialists in virtualization management. And though uncertainty about the rumored Novell merger continues to reign, some parts of Novell's management portfolio could bolster VMware's.

Initial reports on Novell's ongoing liquidation sale held that the process would happen in two phases: one deal with a "strategic buyer"– reportedly VMware Inc. — for the SUSE Linux OS business, with the rest, including its NetWare and IT management software product lines, going to another buyer. Now, Reuters reports that talks have stalled and quotes a source describing Novell's management tools as "a dying cow." But at least in some corners, Novell's virtualization management tools are the most intriguing part of the acquisition rumors.
It is still being said by the financial Web sites that VMB_ware is likely to buy at least part of Novell (the stock is affected accordingly). Well, Novell has just bought some PlateSpin whitepapers (propaganda) [1, 2] from IDG/IDC, which means that IDC shows what the client wants shown and then IDG pushes this into 'news' channels/circulation. Here in Novell's PR blog IDC was even writing blog posts last week. How corruptible.
Guest Post by Brett Waldman, Analyst, IDC
It will be interesting to see if other Novell staff moves to the Microsoft-stuffed VMB_ware (or vice versa). In the mean time, all that we see this week are the following movements:
- On Mark Cuban and Novell:
When I started there were no local area networks. There was a company you might remember called Novell that was called Novell Shared Data Systems back then and we were like the third or fourth reseller nationally. So we took the initiative.
- GemLogic, which was acquired by SilverStream/Novell, has its co-founder become Vice President of Marketing at VoltDB:
Prior to OSA, Holahan was co-founder of LexiBridge Corporation (acquired by Level3 Communications), GemLogic, Inc. (acquired by SilverStream/Novell) and Active Endpoints, Inc. He also held leadership roles at Progress Software and Interactive Data.
- Eric Schmidt's role as CEO at Novell is mentioned in some news sites, including IDG where Dave Kearns writes:
And to show that not much as changed in 10 years, I added "Even more indicative, though, were comments made by Novell executives including CEO Eric Schmidt that eDirectory was now the core of Novell's business.
More here:
In 1997, he left Sun to become the CEO of Novell, then, a premiere networking company in the business world.
- The new CEO of Apperian comes with the burden of Novell roots:
There's some interesting personnel news today in the world of mobile software apps for companies. Boston-based Apperian, a mobile development and platform startup, says it has appointed a new CEO as of last week. He is David Patrick, a veteran of Lotus, Sun, Novell, and a number of cutting-edge tech startups on both coasts. He succeeds founder Chuck Goldman, a former Apple executive who is staying on as chief strategy officer and will continue to run the company's services, sales, and business development.
Novell is a shrinking company, so migration of its top staff continues to matter. The same goes for Microsoft.█
Permalink
Send this to a friend