10.02.10
Gemini version available ♊︎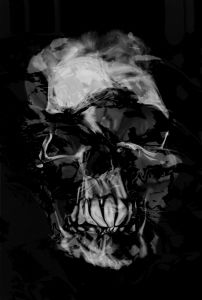 Summary: Additional signs of the gradual death of Microsoft, not just as measured in terms of scale but also exposure
AS NOTED in the previous post, more Microsoft layoffs may be imminent as Microsoft grows increasingly litigious (like SCO), it has greater debt, there is evidence that acquisitions have become scarce (no acquisitions so far this year), and the company's managers are feeling while products get axed by the dozens.
Here is the new "damage control" from Mary Jo Foley:
There's been a lot of analysis this week of a study that exposed the fact that Microsoft hasn't made a single acquisition in calendar 2010. (The Softies told News.com there may have been some minor, quiet ones, but nothing serious.)

I didn't find the dearth of Microsoft acquisitions disquieting. It actually made sense to me, given the company has been laying off employees and supposedly trying to weed out projects that didn't make a whole lot of sense.
Mary Jo Microsoft refers to a report that's just a rumour about an IBM-tied lab going to Microsoft after some Mono infections.
Update- "Just a little bit of detail on the tweet. According to a very reputable individual still employed by Linden Lab, they have been entertaining offers and Microsoft has stepped up with a bid. "
This subject was discussed in IRC last night.
"I don't think Mono is an issue as much anymore….few seem interested."
–Goblincubevector writes: "there does appear to be a Linux client"
"Mono dependency," hazzy then warns and Goblin the remarks: "That's the insidious nature of Mono….it can infect you any time. I've taken an interest in things not realizing they were Mono infected. Having said that, I don't think Mono is an issue as much anymore….few seem interested. I read a Mono defense recently…..the question would need to be asked though, if those that oppose are few and far between (and allegedly wrong) why make an entire post of justification for it…??"
"I'm sure some smart folks will make a non-mono equivalent," cubevector adds.
"I hope you're right," hazzy writes. "It seems Microsoft wants Second Life for the patents (???)… According to Slashdot"
Microsoft's market cap is behind Apple's and it is not buying any companies. But it gets worse. Microsoft is hardly generating much news anymore (we too can confirm this having watched the volume closely for several years). The Microsoft boosters say that "Microsoft has 'fallen off the mainstream media's radar'," according to a new study:
There are some interesting findings and conclusions in this Pew Research Center report today, When Technology Makes Headlines, examining coverage of tech issues and companies in a variety of mainstream media outlets. Among them: The press doesn't care about Microsoft very much anymore.

In the publications studied by the organization from June 2009 through June 2010, 15 percent of the stories focused primarily on Apple, 11 percent on Google, 7 percent on Twitter and 5 percent on Facebook. Microsoft's total: 3 percent.
It is pretty clear (as Microsoft admitted it) that Microsoft keeps trying to get IBM and Google sued by hiring AstroTurfing agencies. We gave many examples already. The idea there is to use government regulators to drive over and handicap mega corporations which support Linux. Microsoft is again just relying on lobbyists and influence in the government. More on that in our next post. █
Permalink
Send this to a friend