10.07.10
Gemini version available ♊︎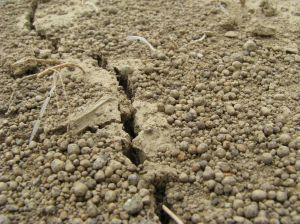 Summary: Cracks in Microsoft Corp. are becoming impossible to hide as the company's future starts to be doubted even by its biggest allies
Steven J. Vaughan-Nichols has called it "Microsoft's coming heart-attack moment" and Microsoft boosters too are struggling to spin it. For example, Marius Oiaga chose the headline "Ballmer: The Demise of Microsoft Should Be a Very Difficult Thing to Have Happen" and he quoted:
"We've seen technology companies come from nothing to something overnight. We've seen very few companies stay at a high level for a long time. I'd put Microsoft, I'd put IBM on the list," Ballmer revealed.

At the same time, he pointed out that there is life after death. There have been companies which managed to come back after they fell apart. "I'd put Apple in that category because they almost disappeared," Ballmer said.
"Just the fact that Ballmer would even discuss it as a probability shows that the company is slipping," argued Chips B. Malroy, who also left us with other news links, especially about those downgrades that worry Mini-Microsoft right now. "Diversify or die," says Pogson and Malroy links to yet another downgrade, empahasising that "This is after the Goldman one."
"Just the fact that Ballmer would even discuss it as a probability shows that the company is slipping"
–Chips B. Malroy"GNU/Linux provided a quality alternative to Windows," he writes. "[Microsoft] has made bad insecure software with many problems for its users. The bad or dark side of MS, maybe driving more user to GNU/Linux than even all the good light side of Linux is doing to attract it."
But Microsoft's main problem at the moment is that it's too focused on desktops. "Windows Phone 7 Will Flounder," say even the Microsoft-sympathetic publications, citing Microsoft-paid 'analysts'.
Microsoft's introduction of Windows Phone 7, set to be formally introduced next week, will barely move the needle on the company's dismal share of the smartphone OS market, according to new data released Wednesday by industry analysts at Gartner.
Does this surprise anyone? The only noteworthy thing about it is that even people whom Microsoft has been grooming (Gartner Group) are unable to say something positive about this product from Microsoft, even days before its official launch. Ouch.
The Gates-funded (through investment) Goldman Sachs, which has also been Microsoft sympathetic over the years, "says Microsoft should split" and gives the company additional smackdown and a downgrade:
Wall Street super power Goldman Sachs has downgraded Microsoft stock from 'buy' to 'neutral', in a highly critical note it sent to its clients. Goldman blasts Microsoft for its poor outcomes in its mobile computing efforts. The real bomb, though, was the recommendation that Microsoft split its consumer business and enterprise business into two separate wings.
Vista Phone 7 [sic] may sell well compared to "KIN", but that's not a hard target to beat.
Microsoft has just been downgraded for at least the fourth time in recent weeks (for background see [1, 2, 3]) and Chips B. Malroy quotes:
Microsoft stock has been downgraded by yet another analyst, Sasa Zorovic of Janney Capital, over fears surrounding the company's mobile endeavors. While Windows Phone 7 is still an uncertainty, Zorovic points out that it is "difficult" for the company to catch up in the mobile arena, which is becoming increasingly important.
Ballmer's bonus has just been slashed [1, 2, 3] and "KIN" is named as part of the drivers:
The information about Ballmer's compensation came to light in filings with the US federal securities regulator yesterday, which stated that the reduced bonus was due to the "unsuccessful launch of the Kin phone, loss of market share in the company's mobile phone business, and the need for the company to pursue innovations to take advantage of new form factors".
Microsoft's heads of divisions are still somewhat of a mess looking for order [1, 2, 3] and Microsoft Nick provides some numbers on Ballmer's approval rate amongst employees:
That's the new conclusion drawn by Glassdoor.com, which surveys employees about the minutiae of their workplaces. Microsoft earned a 3.5 rating out of a possible 5, based on 1,613 responses (Compensation and Work/Life Balance notched particularly high scores). Ballmer himself had a 50 percent approval rating, based on 1,117 responses.
That's incredibly positive based on what we find among people who do not receive a paycheck from Ballmer. In a recent survey conducted in a Windows-oriented Web site, only 9% said that they wanted Ballmer to stay. Some regulars of Techright think that Ballmer's time at Microsoft is limited and may soon be ending. Either way, Microsoft's days too may be ending (except as SCO-like extortionist). █
Permalink
Send this to a friend