10.19.10
Gemini version available ♊︎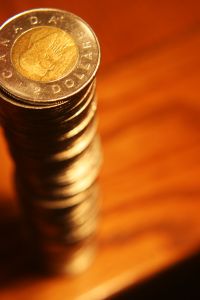 Summary: Just paying people to use Vista Phone 7 [sic] is the sarcastic advice Glyn Moody gives to Microsoft; Microsoft marketing expenses now exceed a billion dollars
MICROSOFT LOSES about 3 billion dollars online every year. It's not hard to see why. Microsoft just cannot compete against Google (not fairly anyway) and sometimes it even bribes people to use Bong [sic], its so-called 'decsion' or 'search' engine. What Microsoft does on the Web is not sustainable as it burns a lot of the income which comes from cash cows. The same goes for Microsoft's failed efforts at entering the mobile market.
Vista Phone 7 [sic] marketing sure seems like another $400 million down the drain. The product itself is too primitive to succeed and excessive marketing is not enough to compensate for it. A spendings spree may only work when the product being marketed has at least something going for it, or at least if it enjoys inertia from third-party developers. Microsoft's product has neither.
Murdoch's chaps give this somewhat detailed break-down of where Microsoft's money gets wasted:
Redmond's plans for its phone rollout will reportedly involve more than $400 million in marketing efforts. And Kinect, a motion-sensor add-on for the Xbox, will be a half-billion-dollar project, says the New York Post's Claire Atkinson. Here's where some of that money will get spent:

* Burger King promotion
* Pepsi promotion
* Kellogg's cereal promotion
* YouTube homepage takeover
* Ad buys on Nickelodeon, Disney sites
* Ad buys on ABC's "Dancing with the Stars" and Fox's "Glee"
* Ad buys on Time Inc.'s People and InStyle
* Times Square event
The "YouTube homepage takeover" is funny. Microsoft paying Google?
Glyn Moody says, "why don't they just *pay* people to use their mobiles?"
Notice that KINect too has a lot of fake coverage going for it. We wrote about it in posts such as (from old to new):
The shameless PR behind KINect carries on this month. We found some very absurd headlines that make no sense, like the "selling out" of preorders (finite quantities of something which is not even released yet — an absurdity which we wrote about on Sunday in IRC). "Microsoft Reportedly Spending Half a Billion Dollars on Kinect Campaign" says one headline and Sony has already criticised this by saying it won't spend anywhere as much on Move promotion. Marketing only makes the products more expensive (on average, about 25% of the cost of any product we buy is said to be for the marketing addressed at us). Anyway, the article says:
As was already revealed by Microsoft as part of its Kinect launch games announcement, the company has managed to secure important Kinect appearances on both Oprah and Ellen DeGeneres as it looks to reach out to a very wide, mainstream demographic (similar to the Wii). That's just the beginning of the campaign, however, as the New York Post notes that Microsoft is spending around $500 million to ensure that Kinect hits the ground running.
Ballmer says that success requires a balancing act, but where is the balance in marketing budgets? "Ballmer tries to defend Microsoft from cynical students" says this headline which fits contextually:
Steve Ballmer, CEO of Microsoft, tried to defend his company at a university lecture where it was heavily criticised for failing to succeed in a multitude of markets.

The chair of Computer Science and Engineering at the University of Washington, Ed Lazowska, slated Microsoft for its failure to deliver some of its technological developments, such as tablet computers, interactive TV, and digital music players in a viable way despite rivals like Apple using the same products to revitalise their businesses.
Truth be told, Microsoft takes debt and advertises like a maniac because nothing else has worked. █
Permalink
Send this to a friend