11.20.10
Gemini version available ♊︎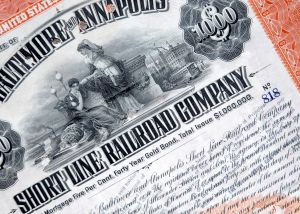 Summary: A grouping of patent news regarding software
OVER THE past couple of years we have given several examples of well-known venture capitalists who openly oppose software patents. Now there is a new article titled "tech investors call for patent reform" and it says:
A number of heavyweight venture capitalists in the tech hubs of Silicon Valley and New York are calling for serious patent reform in Washington.

Though patents were created to encourage innovation, a growing number of investors say the patent system actually stifles it. In the fast-moving software market, where online applications are constantly changing, investors say software patents are often targets for lawsuits rather than protection from them.
We keep hearing a bunch of propaganda stories from the software patents lobbyists. One line of propaganda is that any small company may need to earn a monopoly from the USPTO before it can attract investments. Richard Stallman did a good job explaining why it's a fallacy. Unless the small company is a patent troll, it cannot really win patent cases against large companies, which can retaliate against the small company's product/s using a massive portfolio of patents (it can also buy more patents to do so).
Red Hat is an example of how a medium-sized company can get injured by a patent troll, Acacia. Patrick Anderson, a pro-patents person who wrote about the case a few times, has just written the post "Smart Red Hat Employees". In it he explains who in Red Hat successfully gets the message across to patents-oriented people:
Sure, I may have had a little fun with Red Hat here, and joined a little criticism of the company here and here. But at the end of the day, the company does have some pretty sharp guys working for it. Last year, I mentioned one of them: Jan Wildeboer (referring to him as "clearly the most intelligent" participant in an anti-"software patent"* video created by Red Hat). Today, I learned about Travis Kepley. Travis posted a comment that I found far more interesting than the article itself. Speaking on the education of judges and juries about open source software, Travis notes a certain frustration derived from a bias created by large, proprietary software vendors
it can only be hoped that those who profit from patents (commonly lawyers) will come to realise that their propaganda about venture capitalists is bunk and that software patents do not increase progress, they only limit progress. They are an impediment essentially.
Our loyal reader Satipera says that the "ITC invalidates software patents" which is news that the USPTO might not fancy all that much:
The ITC has confirmed in its final determination that MVTec does not infringe the patents asserted by Cognex and that those patents are invalid – meaning MVTec's machine vision software HALCON will continue to be sold and imported into the USA.
What prevents the ITC from invalidating many more patents? Could the ITC, whose main bureaucratic function is to impose embargo/sanction on imports, turn out to be the opportunity for change? It recently dealt a blow to Apple. The ITC stands for "International Trade Commission", but it's not international, it's created and operated by the United States. Anderson writes another new post in his blog, this time about spam filtering in erotic and pornographic companies too. These companies are accused of infringing software patents:
Indeed, the case involves a patent infringement complaint against 30 companies, including several with more "colorful" histories, including Larry Flynt Publications, Bang Productions, Vivid Entertainment, Playboy Enterprises, Hustler Video and Penthouse Digital. The technology involves organizing video files with tags, so there are a few non-pornographic media companies thrown in for good measure, like Disney, Time Warner,Lions Gate and (of course) 20th Century Fox.
Anderson generally concentrates on gaming software patents and here is news related to that: "IGT files patent infringement lawsuit against Aristocrat"
In the lawsuit, filed in U.S. District Court in California, IGT claimed Aristocrat infringed on two gaming software patents.
Even leisure time is badly affected by bad patents. What good might these patents ever bring? Here are a couple of new press releases about software patents in general:
i. EDSA Awarded Five New Patents for Real-Time Power Systems Monitoring and Predictive Analysis Technology; Includes New Foundational Patent
ii. Patent Calls Hosts First Patent Expert Witness Boot Camp
Technology-based patent analysis services and software solutions provider Patent Calls today announced its collaboration with Dr. Tom Rhyne for an exclusive limited enrollment Patent Expert Witness Boot Camp to be held at the Lakeway Resort near Austin, Texas in February 2011.
That's where a lot of the patent trolls roam. █
Permalink
Send this to a friend