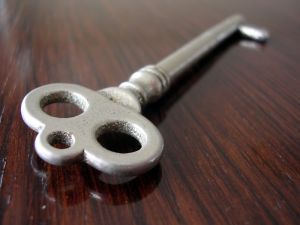 "Microsoft hardly needs an SCO source license. Its license payment to SCO is simply a good-looking way to pass along a bribe..."
Summary: Red Hat pressured but not vilified for the fact that it signed some deal with patent troll Acacia, locked it in a box, and hid away the key, leaving some developers in a state of uncertainty
W
e have already done quite a lot to pressure Red Hat to unseal the Acacia settlement [
1
,
2
,
3
]. Other did the exact same thing. It was all in vain.
Bruce Perens is now increasing the pressure on Red Hat. He explains why software patents -- the main subject of
Techrights
since its beginning -- is the main problem software freedom faces (a point we made many times before).
One pro-patents guy (for professional reasons)
agrees with our assessment at the time
and refers to
this new piece from Bruce Perens
, who was
raining on Novell's parade
a few years ago (Perens is more of a Debian person).
In this specific example, Perens echos the concern that Red Hat's actions may have strengthened Acacia, and placed developers building JBoss related applications in a worse position by "validating" Acacia's patent. Of course, the real issue is that no one knows (other than Acacia and Red Hat). The consequent confusion and uncertainty is benefits no one. For example, its possible that Red Hat obtained a license that specifically authorizes developers to build applications without fearing legal claims from Acacia. Its also possible that the legal doctrine known as "exhaustion" bars any relief that Acacia might have against downstream developers.
For those who do not remember,
Microsoft has been paying Acacia on a few occasions
, most recently because ACCESS had some sort of an alliance with Acacia. In his blog, the ACCESS mobbyist everyone likes to hate is now admitting being a "patent troll" too. This ought to explain those personal attacks against Richard Stallman, no? Anyway, Stallman's colleague Bradley Kuhn
comments on Perens' piece as well
. He starts by stating:
Bruce Perens and I often disagree about lots of things. However, I urge everyone to read what Bruce wrote this weekend about software patents. I'm very glad he's looking deep into recent events surrounding this issue; I haven't had the time to do so myself because I've been so busy with the launch of my full-time work at Conservancy this fall.

Despite my current focus on getting Conservancy ramped up with staff, so it can do more of its work, I nevertheless still remain frightfully concerned about the impact of software patents on the future of software freedom, and I support any activities that seek to make sure that software patent threats do not stand in the way of software freedom. Bruce and I have always agreed about this issue: software patents should end, and while individuals with limited means can't easily make that happen themselves, we must all work to raise awareness and public opinion against all patenting of software.

Specifically, I'm really glad that Bruce has mentioned the issue of lobbying against software patents.
It's probably just better to read Perens' piece, including the comments (there is a
discussion in Slashdot too
,
not to mentioned LWN
). To quote some parts of the analysis:
When patent troll Acacia sued Red Hat in 2007, it ended with a bang: Acacia's patents were invalidated by the court, and all software developers, open-source or not, had one less legal risk to cope with. So, why is the outcome of Red Hat's next tangle with Acacia being kept secret, and how is a Texas court helping to keep it that way? Could the outcome have placed Red Hat in violation of the open-source licenses on its own product?

The suit in question — Software Tree LLC v. Red Hat, Inc. – claimed that JBoss, the well-known Java web software, infringed upon U.S. Patent No. 6163776 (PDF), which essentially claims invention of the object-relational database paradigm. In that paradigm, an object in an object-oriented software language represents a database record, and the attributes of the object represent fields in the database, making it possible for programmers to access a database without writing any SQL. It's a common element in most web programming environments today.

The patent was originally filed by Software Tree Inc., a database software vendor. Acacia acquired Software Tree's patent portfolio (with terms undisclosed) and formed the Acacia subsidiary Software Tree LLC, which pursues lawsuits against other companies and does not produce any products. Most of the press was misled by the similar names of the two companies and provided links to Software Tree Inc. in their reporting.

Soon after the judge produced a finding on claim language, a first step in such cases, Acacia filed a press release announcing that the parties had settled, while Red Hat gave a terse acknowledgment. But a month later, there has been no announcement of the terms of the settlement by either party. Open-source developers are especially concerned, because the license on the JBoss software, the Lesser General Public License (LGPL), contains language that prohibits one party from licensing a patent unless that license is available to all developers of the software.

[...]

Richard Stallman has said, "There's no way to cure malaria by swatting mosquitoes — you have to drain the swamp." Meaning that the solution is to fundamentally change the law so that free software and open source are protected from software patenting. But even Stallman's legal counsel, Eben Moglen, acknowledges this is a lofty goal: "We can't drain the swamp in the near future. So we need effective public hygiene that isn't based on draining the swamp. What it will take is careful, constant, expensive, and difficult attempts to make the patent system part of the coexistence between freedom and business instead of a constant irritant and threat."

For leaders like Moglen to discourage direct lobbying against software patenting probably won't help to drain the swamp, either. The open-source community must start to take the problem of software patenting seriously, and must hold its commercial partners responsible to invest more of the profits made from open source into protection of the right to produce it.
It was not just Techrights advising Red Hat never to sign NDAs again (as it harms trust within the community and in turn hurts Red Hat). But in any case, Red Hat should find a way out of its NDA and just tell us what it has been trying to hide because as it stands, Red Hat provides ammunition to Microsoft and its mobbyists. They won't leave it alone.
⬆