11.23.10
Gemini version available ♊︎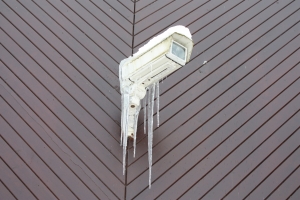 Summary: Large Web sites with a Microsoft stake in them give away people's rights of privacy, in order for Microsoft to get richer
Facebook is not a friendly company, it's an aggressor (see Legalpad [1, 2]). Recently we witnessed trademark bullying by Facebook (and patents too), as well as many favours done to Microsoft, which owns part of Facebook. It is known by now that Facebook gives its data to Microsoft, but then again, so does MSNBC, which can only ever pretend not to have this dependence. "Websites Rein In Tracking Tools" says Murdoch's paper and there is the following bit about Microsoft:
MSNBC.com, jointly owned by Microsoft Corp. and NBC Universal, has intensified monitoring of software being installed on visitors' computers. "The sheer volume of activity was greater than we thought," said Kyoo Kim, vice president of sales for the company's digital network. There were "a lot of things happening without our knowledge."

Mr. Kim said MSNBC is reviewing its privacy policies and marketing partners, but declined to discuss specifics.
It is safe to assume and to say that Microsoft also gets access to Facebook data, which includes data from all across the Web because there is expansion of scope. Facebook knows which pages people are visiting because of the "Like" button. As Dan Gillmor put it last week:
We should all be uncomfortable about moving more and more of our cyber-activities into the embrace of a single company — and I don't care if it's Google (one reason I rarely use Gmail) or Facebook or anyone else. Facebook has federated its "Like" button all over the Internet, so it's not trying to entirely capture your browsing and communications, but in the process it's turning its service into a glue — replete with extremely granular data about what you do online — that should make everyone cautious about putting so much power into a single enterprise's control. Easy to use, which Facebook certainly is, does not equate with good for you in the end.
"And if you don't trust a combination of Facebook and Microsoft guarding your privacy, you know what to do," said Pamela Jones from Groklaw regarding an article from BusinessInsider. Microsoft does not honour people's privacy [1, 2, 3, 4] (as explained in the latter links, Microsoft now considers using cameras inside people's own houses for surveillance they claim would be useful to marketers). Facebook/Microsoft can lead to other serious privacy issues, even accidental intrusion and leaks that lead to warnings from the US Air Force. To quote The Independent: "The US Air Force is warning its troops to be careful when using Facebook and other popular networking sites because some new features could show the enemy exactly where US forces are located in war zones." People must stop assuming that only Facebook knows what they do on Facebook. NoScript is a decent extension for privacy and there are many others available. █
Permalink
Send this to a friend