12.06.10
Gemini version available ♊︎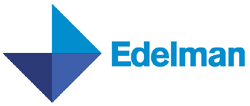 Summary: Unethical propaganda and AstroTurfing firm Edelman is the original host of an anti-Google project and Microsoft starts going "offensive" against Google in government
THE FIRM which does a lot of work for Microsoft (including bribing bloggers for pro-Microsoft coverage) is one that we already showed to be connected to 'Consumer' 'Watchdog', which only ever relentlessly attacks Google (but never Microsoft, even where Microsoft does the exact same things Google is accused of, if not worse). When AstroTurf operation 'Consumer' 'Watchdog' smears Google it is also going against Android and Chrome OS, which help in bringing GNU/Linux to the masses (at Windows' expense). So who benefits the most from the acts of 'Consumer' 'Watchdog'? We previously covered its relationship to the Rose Foundation and to Edelman, to whom Microsoft is a major customer. As this new article from CNET puts it:
It used to be affiliated with Grassroots Enterprises, a division of the huge public relations firm Edelman that counts Microsoft among its clients, and, amusingly, uses Google Analytics to chart traffic on sites hosted under its domain. Court said Consumer Watchdog has recently moved its site off Grassroots' servers and is now using an open-source analytics tool to measure traffic on Consumerwatchdog.com.
"Microsoft Goes on the Offensive after U.S. Government Opts for Google Products" says this other headline, which may relate to observations we made before.
A decision by the U.S. government's General Services Administration to go with Google over Microsoft for internal messaging has really annoyed the folks at Microsoft.
Wherever the Internet is concerned, Microsoft is going nowhere fast. It's Google which is gaining a lot of power on the Web (be it good or bad, that's not the point right now) so Microsoft is distorting the Web, hoping that a large installed base on the desktop would enable Microsoft to poison the Web with proprietary garbage like Silver Lie. Based on what Microsoft booster Gavin Clarke is saying right now, Microsoft has not given up on disrupting the Web for GNU/Linux users — including Chrome OS — and Google's crawlers just yet (an issue we first brought up in 2007-2008). His article says:
Silverlight 5 will let you host HTML content as browser control so HTML pages can be added to an application. Apps and devices on the PC will be called using COM components – Microsoft first added COM support to Silverlight 4 – while unmanaged code will be called using Pinvoke.
Call it ActiveX 2.0 or whatever; this is Microsoft continued disruption to web standard, which parallels work from the now-dead Novell — work that helps spread .NET in the form of Mono. Speaking of which, watch what OMG!Mono keeps promoting. We'll deal with this problem later. █
Permalink
Send this to a friend