12.11.10
Gemini version available ♊︎
It's vapourware time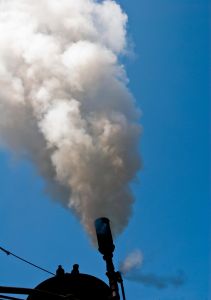 Summary: Microsoft talks about Vista 8 [sic] and mobile patents rather than existing products, which simply don't sell so well
A FEW days ago we showed that Vista 7 adoption was actually quite poor, but Microsoft dishonestly reported false figures. The post "Cost-ineffective "7″ Deployment" helps explain why the operating system just doesn't make sense for a business, based on economic terms:
That looks like -$1250 and you get nothing for the expenditure… How is that cost-effective? Any possible benefit is just a wash, about the same as the last system that you are chucking while still viable. One could go to Debian GNU/Linux and be free of most of these costs. Really. If you can get all your machines to boot PXE, you can slap GNU/Linux onto hard drives in 20 minutes or so and you are done. One re-boot and the system is working, free of malware and not slowing down until there is a hardware or network failure. If the machines are really old, you will be better off using LTSP, a package in many distros these days, to boot them and users run applications and sessions on a powerful new machine that can please dozens at once.
Microsoft understands that Vista 7 adoption will be slow and businesses see no reason to use it. Some might even move to another operating system. In order to "freeze the market" — as Microsoft's Nathan Myhrvold once put it — they are dropping a name as a form of vapourware. They say that the mythical Vista 8 will have an interface called "Wind" but provide no proof:
As of now, all of these are mere rumors as there is no way to confirm any of them. So take them with a pinch of salt.

According to previous leaks from Microsoft, we are two years away from knowing if any of these are true.
Based on this confidential Microsoft document [PDF], Microsoft uses vapourware (speaking about future versions or products that don't yet exist) only when the competition is too much to bear. In the mobile arena, for example, Linux/Android beats Windows very easily and "Microsoft Doesn't Expect Windows Phone 7 Sales To Catch Up To iOS or Android Any Time Soon," says this one headline. Glyn Moody links to this other article where Microsoft continues to avoid answering the question about number of sales. Microsoft carries on collecting more patents because Vista Phony 7 [sic] seems as though it's not much better than the "KIN", just better advertised. Microsoft explained that it would use patents to monetise mobile phones and what it means by patents is racketeering [1, 2, 3, 4, 5, 6, 7] (demands without disclosure, backed by threats). In the coming years Microsoft will be more of a leech owing to the broken patent law. It's already happening. █
Permalink
Send this to a friend