12.13.10
Gemini version available ♊︎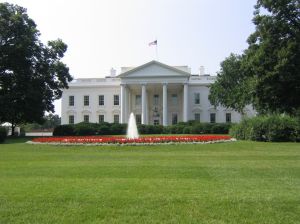 Summary: Despite the fact that only a fraction of Cablegate has yet been released, new evidence already surfaces about the US government's concern (and role) in the seemingly-private computer industry
"Cablegate" is one of the reasons we have not posted so much this month. Personally I have posted over a thousand links/dents about it in the past week alone. The threat to Wikileaks is a threat to all of us who leak documents that serve as evidence of misconduct. Techrights did this many times before, so it's important to defend the practice.
One of the most major (and first) revelations coming out of Cablegate is to do with fear of Iran's nuclear programme. Given what can be found in Cablegate (not to mention brutal retaliation against Wikileaks), it is clear that the US government goes very far to get its way. Earlier this year we covered Stuxnet on many occasions as people raised suspicions that Stuxnet had something to do with governments and secret services. Experts who suggested this were not obscure people; some were well regarded in their field. As a roundup of Stuxnet posts consider:
"Stuxnet Still Out of Control At Iran Nuclear Sites" summarises Slashdot which says:
"Iran's nuclear program is still in chaos despite its leaders' adamant claim that they have contained the computer worm that attacked their facilities, cybersecurity experts in the US and Europe say. Last week President Mahmoud Ahmadinejad, after months of denials, admitted that the worm had penetrated Iran's nuclear sites, but he said it was detected and controlled. The second part of that claim, experts say, doesn't ring true. Owners of several security sites have discovered huge bumps in traffic from Iran, as the country tries to deal with Stuxnet. 'Our traffic from Iran has really spiked,' said a corporate officer who asked that neither he nor his company be named. 'Iran now represents 14.9 percent of total traffic, surpassing the United States with a total of 12.1 percent.'"
The original article comes from The Atlantic and says that "Stuxnet Disrupted Iranian Centrifuges":
Malicious software apparently designed to disrupt the Iranian nuclear program was able to do just that, Iran's president acknowledged today. Security researchers found that the Stuxnet worm could insinuate itself into industrial control systems — and if it found a particular brand and arrangement of motor controllers would begin a long-term sabotage program. Now, in the wake of the apparent assassination of an Iranian nuclear scientist, Mahmoud Ahmadinejad acknowledged that Stuxnet did hit his country's centrifuge facility, though he downplayed its impact.
Techrights does not deal directly with politics, so staying more focused on technical aspects of this, what are the chances of targeted attacks? This needn't imply that Stuxnet was created by governments as some people allege. Either way, in the wake of Cablegate, it is unreasonable to rule out anything for which there is evidence.
In a new cable which goes back to 2004 it emerges that Microsoft produced code which would put a "black screen" on any computer running Windows upon some trigger invocation (e.g. war, not just counterfeiting). Some would call it a "kill switch". What's interesting here is that it took years for people to actually discover what black screens of death truly are. That's how secretive it was. This enabled control from the outside. To quote a relevant part of this newly-released cable:
WHAT'S DRIVING CHINA
——————–
¶8. (C) According to another well-respected tech sector
analyst here, a number of historical, cultural, and
technological factors have coalesced to put China in a
technologically-aggressive state-of-mind. One contributing
factor was Microsoft's flubbed 2004 strategy
to deter intellectual property theft by darkening computer
monitors running unlicensed Windows operating software. This
consultant believes that example of U.S. technology
effectively wielding power over China's personal computers
helped spur China's aggressive campaign for source codes and
its own technology. This, combined with growing Chinese
pride, economic clout and influence, and the "weakened"
position of the U.S. and its allies after the global economic
downturn, are emboldening the Chinese to take ever more
aggressive positions in advancing its innovative industries
at the expense of foreign ones.

¶9. (C) A local Microsoft executive applauds the Secretary's
speech and the Administration's commitment "to organize
sustained, targeted, persistent engagement on the full range
of Internet-related issues" with China. This executive said
the Secretary's remarks were "right on point," particularly
for companies who "desperately need the help of the USG" in
the face of "harassment, threats and actual shutdowns of
service, threats of licenses being revoked, resistance to
provide legal authority, mandates to place servers in China,
etc." Our local APCO contact described the Google issue as a
"stirring of the beehive," but says the kind of harassment
Microsoft describes is a fact of worsening life here which
But wait. It gets worse. Not only remote control of people's machines (in another country) is a feature to the US government and other governments. They also gather people's data as this other new cable reveals:
¶12. (U) Assisting Brazil in creating legislation to counter
cybercrimes, including online child pornography and tracking
of sex offenders, represents another potential area of
cooperation on law enforcement matters. Brazil lacks
cybercrime laws and the Congress has opened a Parliamentary
Committee of Inquiry (CPI) to look at the issue and come up
with draft legislation. As part of the CPI's work, the CPI
was able to obtain over 3,000 Google records of identified
child pornography that had been distributed on the Internet
from Brazil. The chairman of the CPI has voiced his concern
about, in his view, inadequate cooperation from Google and
its subsidiary Orkut, a relationship site. Google, Orkut,
Microsoft, and all other Internet service providers are
required to report the discovery of child pornography on the
Internet and DHS/ICE has established a mechanism to have
access to this information which has been reported. DHS/ICE
has already initiated the practice of sharing this
information with Brazilian Federal Police. Related to the
CPI, its Chairman has made inquiries to the Mission on the
case of DHS/ICE Deportation officer accused of child
exploitation at a hotel in Brazil. The U.S. is seeking the
toughest penalty possible, whether in Brazil or the U.S., and
is fully cooperating with Brazilian authorities.
Only about 0.5% of the cables have been released so far, so there is a lot more coming, also about companies like Microsoft. Microsoft's eGovernment lobbyist Anke Domscheit-Berg has praised Wikileaks, but that was before Cablegate, i.e. when mostly information about crimes and wars was released.
The cables above ought to teach why Free software is essential to people's independence and countries' autonomy. By controlling information and software one controls almost everything and the latest developments around ACTA, TSA, and COICA law show that the government wants more control over people. It will change the law if necessary, in order to ensure continued domination over an increasingly upset population.
Access to personal data and 'jailing' of people inside devices is a threat to the hacker culture (which Wikileaks thrives in) and even just to control over one's life. In separate news, "Apple quietly drops iOS jailbreak detection API" and Google's Chrome OS seems like somewhat of a jail rather than a GNU/Linux distribution. About Apple we learn that:
Apple has disabled, without explanation, a jailbreak detection API in iOS less than six months after introducing it. Device management vendors say the reasons for the decision are a mystery, but insist they can use alternatives to discover if an iPhone, iPod touch or iPad has been modified so they can load and modify applications outside of Apple's iTunes-based App Store.
Nobody should need to 'jailbreak' a device in the first place.
Software freedom is not just about power (to the user). It's about control of one's own destiny and if society is indeed closing down and repressing the population, then now more than ever people and their governments should migrate away from proprietary software. █
Permalink
Send this to a friend