01.08.11
Gemini version available ♊︎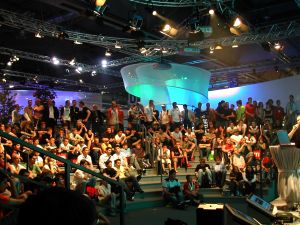 Summary: Lacking anything substantial to show in CES, it is time for Microsoft to give the stage to Linux
AS products are being cut at Microsoft, little or nothing new is introduced to make up for the vacuum. That's a sign of deflation. "Nothing New from Microsoft at CES" says LXNews, which has just marked its official debut:
Proponents of the company are saying that Ballmer and Microsoft are confident in their continued success in many markets, but it sure looks to me like they have no answers and no innovation and any of their reactions to the current trends in technology seem to be one to two years behind the curve. Microsoft will of course plow ahead, just by virtue of being such a huge behemoth and dominating so many markets, but the time to expect exitement from this company seems to be long gone.
Here we have a company that cannot catch up no matter how much it bullies the competition and how hard it tried to produce something, then spend billions of dollars on advertising. "It's time to yank Microsoft off the keynote stage" at CES, according to the headline from a primary blog of ZDNet. Microsoft by no means deserves a leading spot. In reference to Steve Ballmer's appearance at this year's event:
[T]he time devoted to what you could do with Windows Phone 7 came across as very infomercial, more like a marketing campaign or sales pitch. The only thing that made it worse was how obvious it was that the company is still trying to catch up to Android and iPnone.

That's not necessarily a bad thing – Android and iPhone are the ones to beat and you can't beat 'em until you catch up to them. But is that really how anyone wants to kick off the biggest technology show of the year? With a recap of the past and a sales pitch for a " me too" product?
Joab Jackson has linked to what he calls "[t]he case against the Consumer Electronics Show." The writer is somewhat of a Microsoft booster whom we mentioned here before. Maybe the problem is Microsoft and not CES. Android, for example, had a new release version. MeeGo devices were also unveiled there. So not the event is the problem. █
Permalink
Send this to a friend